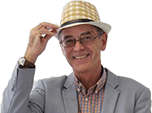 Low Emission Cars Now Lowest Depreciators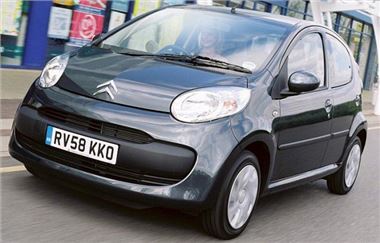 The recession is continuing to have a profound impact on rates of used car depreciation, with the values of small, fuel-efficient city cars now outperforming those of prestige-brand saloons and 4x4s for the first time ever.
A new Glass's league table (see below), which ranks vehicle segments according to the strength of their residual values, highlights the impact of changing patterns of used-car demand as consumers seek to reduce their motoring costs.
Vehicles in the city car segment, including the Citroen C1, Peugeot 107 and Toyota Aygo, are now the slowest depreciating in the UK, retaining an average 49.5 per cent of their purchase price after three years and 36,000 miles. This represents a remarkable turnaround – as recently as 2006, vehicles in this segment languished in ninth place in the Glass's depreciation table.
"The improvement in values of city cars is all the more remarkable when you take into account the massive growth in the supply of three-year-old examples – annual sales in 2003 were 95,000, and by 2006 they had grown to 162,000," explains Adrian Rushmore, Managing Editor at Glass's. "Despite the greater numbers available, the sharp rise in demand has promoted values."
Comparatively low costs have also elevated cars in the supermini sector – vehicles like the Ford Fiesta and Volkswagen Polo – to number three in the league table, a climb of four places since 2006. Unlike with their smaller relations, the supply has reduced slightly, which has provided a boost to residual values – registrations in 2003 were 753,000 and three years later they had fallen to 538,000, in part due to demand gravitating to city cars.
"Small and supermini cars are the residual value kings of the used car market, a position they are unlikely to relinquish in the foreseeable future," adds Rushmore. "Even when we finally recover from the current recession, their eco-friendly credentials are likely to keep demand and residual values high."
Luxury saloon cars have been the biggest casualty in the Glass's Top 10, falling four places to number nine since 2006. "These models now represent less than one per cent of the total market, and it is difficult to see how they will gain much favour during an economic downturn," comments Rushmore.
Given concerns over motoring costs and vocal opposition from some quarters concerning the use of large 4x4s in urban areas, it is
surprising that the residual values of premium-brand SUVs have been so resilient, falling just one place to occupy the number two position in the Glass's league table. "Image is all-important in this segment," explains Rushmore. "Contrast the performance of prestige SUVs with those of their volume-brand equivalents, which have slipped from second to seventh place. These vehicles have increasingly fallen out of favour, a situation aggravated by a 40 per cent increase in the availability of used examples."
Compact MPVs occupy a lowly eighth position, unchanged from three years ago, but the supply of three-year-old examples has since increased by over 20 per cent. "The low residual value position makes them a sound used-car proposition, only surpassed by the upper-medium sector in 10th place," says Rushmore. "If the value-for-money aspect was more widely understood, it is likely these models would appear on more buyers' shopping lists."
Changes in league table position by sector for three-year-old cars – March 2006 ('03-plate) versus March 2009 ('06-plate)
Sector / Residual value after 3 years, 36,000 miles / Position March
2009 / Position March 2006 / Change
Small/City (e.g. Ford Ka) / 49.5 / 1 / 9 / Up (8 places)
Premium 4x4 (e.g. BMW X5) / 46.5 / 2 / 1 / Down (1 place) 
Supermini (e.g. Vauxhall Corsa) / 44.5 / 3 / 7 / Up (4 places)
Premium upper-medium (e.g. Audi A4) / 42.5 / 4 / 3 / Down (1 place)
Lower-medium (e.g. Ford Focus) / 40.5 / 5 / 6 / Up (1 place)
Premium large (e.g. BMW 5 Series) / 40 / 6 / 4 / Down (2 places)
4x4 non-premium (e.g. Mitsubishi Shogun) / 36.5 / 7 / 2 / Down (5 places)
Compact MPVs (e.g. Renault Megane Scenic) / 35.5 / 8 / 8 / No change
Luxury saloons (e.g. Mercedes S-Class) / 35 / 9 / 5 / Down (4 places)
Upper-medium (e.g. Ford Mondeo) / 34.5 / 10 / 10 / No change
More at
www.glass.co.uk
Comments