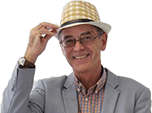 Low CO2 Mazda 1.6 Sport Diesel Now on Sale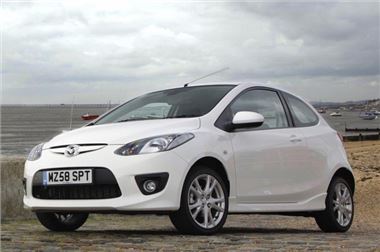 * Two new 1.6D Sport models with 90ps diesel engine priced from £12,817 (on-the-road)
* Unique blend of performance (0-to-62mph in 11.4sec) and economy (67.3mpg)
* Ultra-low CO2 rating of 112g/km qualifies for £35 road tax
* Exceptionally generous standard equipment on every model
* Typical 0%*, 3.9%** and 5.9%** APR finance packages available with variable deposits
The introduction of two new Mazda2 1.6D Sport models this spring has doubled the line-up of diesel-powered cars in this popular range that has attracted more than 3,500 buyers so far this year. Mazda2 customers now have a choice of two diesel powertrains (1.4 68ps and 1.6 90ps), and two generous equipment levels (TS2 and Sport) – with three-door and five-door hatchback body styles.
With a CO2 rating of only 112g/km – qualifying for Band C and an annual road fund licence of just £35 – the new Mazda2 1.6D Sport delivers an unrivalled, class-best blend of performance and fuel economy. It accelerates to 62mph in just 11.4 seconds and achieves 67.3mpg (combined cycle) and well over 50mpg (55.4mpg) in the official urban cycle test. The new 1,560cc diesel engine features four-valves per cylinder and delivers 90ps at 4,000rpm with 215Nm of torque at just 1,750rpm, driving the front wheels via a five-speed manual transmission.
"Demand for Mazda2 has remained strong this year, despite the current economic gloom. The popularity of the lightweight, streamlined, fun-to-drive Mazda2 was boosted by the arrival of the three-door model last year and is now given an added stimulus by the arrival of the incredibly fuel‑efficient new diesel Sport models," enthuses Mark Cameron, Sales & Marketing Director, Mazda UK.
"All our award-winning Mazda2 models received significant design and specification upgrades earlier this year, so that every model out-performs potential rivals in terms of standard equipment and price – as well as ride, handling, economy and emissions. The three-door model with its keen pricing, £500 lower model-for-model, and the latest 90ps diesel models will take the Zoom-Zoom appeal of Mazda2 to an even wider audience. It is the naturally sporty choice for supermini car buyers," added Cameron.
For drivers in search of even greater fuel economy, the Mazda2 1.4D TS2 achieves 68.9mpg (combined cycle), matches the 1.6D Sport around town (55.4mpg) and reaches 62mph from standstill in 15.5 seconds. This model's CO2 rating is 107g/km which qualifies it for a Band B road fund licence.
After making its debut in September 2007, Mazda2 went on to win the '2008 World Car of the Year' (WCOTY) crown, beating off 38 other new cars, including the short-listed Ford Mondeo and Mercedes C-Class. Previous winners of this prestigious award, which is voted for by a panel of 47 independent automotive journalists from all around the world, were all from luxury brands – the Audi A6, BMW 3-Series and Lexus LS460.
Safer, lighter, compact and spacious
The Mazda2 5dr achieved a 5-Star Euro NCAP crash test safety rating and the 3dr model benefits from the same level of safety design, engineering and equipment – its structure redesigned to provide extra resistance to side impacts while accommodating 220mm longer front doors. Mazda2 breaks the industry trend for increasing weight and size with each successive replacement model. It was 100kg lighter than the previous model, thanks to Mazda's 'gram strategy' diet, and the use of lightweight ultra-high tensile steels and new technology – leading to excellent fuel consumption and low CO2 emissions.
By adopting clever packaging solutions for its smallest car, Mazda ensured that the interior offers excellent passenger space for its compact exterior size, plus a competitive boot volume. Every Mazda2 still has 250 litres of cargo volume in the boot which can be expanded to a maximum of 787 litres by folding down the rear seatbacks.
The Mazda2 cabin design meets the demands for practical storage compartments, especially those of younger customers. Storage includes a glove box with an open magazine rack. A floor console between the front seats has two cupholders and a tray behind them for items as large as a handbag, whilst the front door pockets allow storage of a 0.5-litre bottle and an A4 atlas.
Exceptionally generous standard equipment across the diesel range
For 2009, Mazda2's generous standard equipment levels were upgraded even further. Mazda2 1.4D TS2 (from £11,153) features include: 15-inch alloy wheels, six airbags, air-conditioning, remote central locking with deadlocks, electric front windows, driver seat height adjust, CD radio with auxiliary (AUX) input jack and four speakers, steering wheel-mounted audio controls, a leather steering wheel and gear knob, body coloured electric folding door mirrors, 60/40 split rear seats and a Thatcham Category 1 alarm plus immobiliser.
Topping the 2009 range, the new Mazda2 1.6D Sport (from £12,817) gains new projector type sports style headlamps for a more distinctive appearance. Inside, it has dark cloth door trim inserts and black-out instruments to enhance its sporty appeal. Standard equipment (above the TS2) includes: 16-inch alloy wheels, Sports Styling Kit, Dynamic Stability Control, Traction Control System, front fog lights, dusk sensing auto-lights and rain sensing auto-wipers, electric rear windows (5dr only), 'trip computer, speed alarm, two additional audio speakers (total six) and climate control air-conditioning.
Customers can choose between nine exterior colours – two solids (Brilliant Black and True Red), three mica colours (new Passion Orange, Aurora Blue and Metropolitan Grey) and three metallic finishes (Icy Blue, Spirited Green and Sunlight Silver) as well as a sporty pearlescent colour (Crystal White Pearlescent). Inside, both body styles are finished in two interior colours – Black (TS2) or Black Sports (Sport) upholstery.
Petrol-powered models start at just £8,899.
Special finance and insurance offers until 30 June 2009
Mazda dealers are currently offering several finance packages for Mazda2 buyers.
1. Typical 0% APR* finance on Mazda Conditional Sale (with a 50% minimum deposit) over 12, 24 or 36 months.
2. Typical 3.9% APR** finance on Mazda Conditional Sale (with a 10% minimum deposit) over 12, 24 or 36 months.
3. Typical 5.9% APR** finance on Mazda Conditional Sale (with No minimum deposit) over 12, 24 or 36 months.
4. Typical 3.9%APR** finance on Mazda PCP (with a 10% minimum deposit) over 24, 30 or 36 months.
5. Typical 5.9% APR** finance on Mazda PCP (with No minimum deposit) over 24, 30 or 36 months.
These offers are available for retail sales only, until 30 June.
Mazda2 Diesels – Price List – May 2009
1.4D TS2 68PS 3-dr: £11,153, 107g/km CO2, VED Band B, IG 3E
1.6D Sport 90PS 3-dr: £12,817, 112g/km CO2, VED Band C, IG 5E
1.4D TS2 68PS 5-dr: £11,653, 107g/km CO2, VED Band B, IG 3E
1.6D Sport 90PS 5-dr: £13,317, 112g/km CO2, VED Band C, IG 5E
NB 'On the road' prices include 15% VAT, number plates, delivery, 12 months road fund licence, first registration fee, 3 year or 60,000 mile warranty and 3 years European Roadside Assistance. All models are available with free 7-day drive away insurance.
*MPG and CO2 figures based on Mazda's official European homologation data
Factory-fitted Options
Brilliant Black Paint £250
Metallic / Mica Paint £385
More at
www.mazda.co.uk
Comments