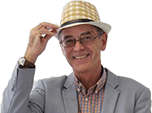 5,000 KIA Souls Sold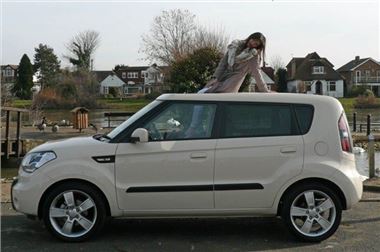 The interesting and unusual new Kia Soul urban crossover is beating the current economic gloom and attracting thousands of new customers to Kia showrooms across Europe. Although the Soul has only been fully on sale since January, sales in Europe have already passed the 5,000 mark and are running at a level 13 per cent higher than Kia predicted.
Paul Philpott, Managing Director, Kia Motors (UK) Ltd., said: "Soul is a very exciting product for Kia, with a unique look and style it is bringing something fresh to the UK market. Customers who have never considered a Kia before are taking Soul to their heart and are discovering the quality, value and exciting design of our cars".
Soul is a five-door, full five-seat hatchback with front-wheel drive, a high roofline and has a generous luggage area that matches many larger C-segment offerings. It is available with a choice of frugal and clean 1.6-litre petrol and diesel engines, each generating 126 ps. All models are sold with a special Kia five-year, unlimited mileage warranty.
The Kia Soul is already a multi-award winner. In Germany, Soul was the first Korean car ever to receive the prestigious recognition of a design award from the world renowned reddot product design competition. In the UK, Fast Car magazine named Soul the 'Best New Model for 2009' and this week in the USA, Ward's AutoWorld announced the winners of its annual 'Interior of the Year' awards. Soul was named 'Grooviest Interior' winning its class when looks, value, safety, comfort and convenience were assessed.
Marketing of the Kia Soul gets underway in the USA and Australia this month. In Europe, Soul's monthly sales rate is accelerating, with 1,334 cars delivered in January, the keys for a further 1,485 cars handed to customers in February and an additional 2,172 units being driven away from Kia dealer showrooms in March.
"Kia Soul marks a revolutionary expansion of the Kia product range," comments Mr Panu Vainamo, General Manager Marketing, Kia Motors Europe. "Soul is a bold statement of Kia's determination to succeed as one of the world's top automotive companies. It appeals especially to the young and the young-at-heart and order books for 2009 are looking very strong. Soul is a car that challenges consumers to rethink everything they know about us. Kia products have 'stand-out' design qualities and an emotional appeal to consumers."
Kia Soul – top sales results in Europe
Germany 944
France 914
UK 520
Belgium 473
Netherlands 401
More at
www.kia.co.uk
Road Test and Video Test at
www.honestjohn.co.uk/road_tests/index.htm?id=373
Comments