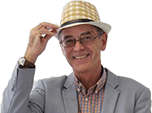 New Mazda3 is 'greener and more responsive'
Motorists considering
buying a car
may want to take a look at the new Mazda3, which was unveiled at the Bologna Motor Show this week.
According to the manufacturer, the updated vehicle builds on the qualities of the original model and has improved green credentials.
Commenting on the revised car, programme manager Yoshiyuki Maeda said: "We targeted dynamic driving performance that responds to the driver's intention and excellent environmental and safety features that offer pride and confidence whenever the driver is behind the wheel."
Mazda described the exterior of the model as being more expressive than its predecessor and the interior as being sporty, yet refined.
As far as environmental improvements go, the carmaker pointed out the new MZR-CD 2.2L standard power version of the new model is ten per cent more efficient than the original MZR-CD 2.0L.
In other news, the manufacturer recently announced an extended Mazda6 range would be arriving in UK showrooms in January.
Are you
buying or selling a car
? Click here to find out what Honest John has to say.
Comments