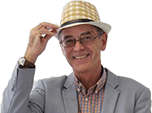 USED CARS FALLING FASTER THAN IN EARLY '90s SLUMP

Used cars are losing value at a faster rate today than they did during the height of the last recession in the early 1990s.
According to EurotaxGlass's, publisher of Glass's Guide, a typical three-year-old car today retains around 38 per cent of its list price - 2 per cent lower than in 1992 when bank base rates were at 15 per cent and inflation was approaching 10 per cent.
A major reason for today's weaker used values is that depreciation is not being countered by inflationary price rises. "Between 1991 and 1992 manufacturers increased list prices by around 8 per cent, and this often helped to 'drag up' used car prices," explains Adrian Rushmore, Managing Editor at EurotaxGlass's. By contrast, during the past year new car list prices have increased by little more than 2 per cent, and the general absence of inflationary 'relief' means that used car values have been more susceptible to pronounced month-on-month falls as demand has declined."
Apart from what is happening to vehicle values, Rushmore says the UK motor trade as a whole is suffering less than it did in the early 1990s. "During the last recession the economy was experiencing a painful readjustment following a consumer boom. New car sales suffered a calamitous fall of over 30 per cent between 1989 and 1992, and used car demand was also in the doldrums. Today the market is experiencing hardship but nothing quite as threatening, with registrations and used car sales falling in a far more controlled fashion."
However, Rushmore adds that in 2008 the motor trade remains in a state of flux, with no-one knowing how severe the economic situation will become, and when the low point will be reached.
"In late 1992 it took a combination of factors working in concert to bring about a sustainable revival in new and used car sales. These included a new government, a succession of interest rate reductions, and an improvement in employment prospects.
"This time around, recovery will depend on another mix of factors - but it is already clear that an improvement is unlikely to happen any time soon," he concludes.
Last month EurotaxGlass's reported that used car values are likely to fall by at least 12 per cent between now and Christmas, with retail demand continuing to ease back and second-hand vehicles of most types Remaining in plentiful supply. For a three-year old car worth £5,000, this will represent almost three times the £225 decline witnessed during the same period last year.
Retail demand for used cars has been lacklustre for much of the summer - trade prices fell by five per cent alone in July, the highest drop so far this year.
more at
www.glass.co.uk
Comments