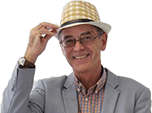 REG PLATES DON'T REGISTER WITH MOTORISTS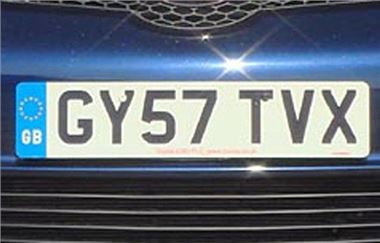 ONE IN THREE CAR OWNERS CAN'T TELL THE AGE OF A CAR FROM THE REGISTRATION PLATE
A new survey by British Car Auctions (BCA), in partnership with
www.honestjohn.co.uk
, has revealed that a third of respondents can't tell the age of a car by its number plate. Age, mileage and condition are the three most crucial factors when buying or selling a car but these results suggest that many motorists are either unaware or confused by the current registration plate system.
Over 1,200 Honest John readers responded to the BCA survey. They were asked to identify the youngest number plate from four different options*, including both the old and new style registration numbers. 32% got the question wrong, with 27% thinking the old style plate (pre-2001) was the youngest rather than the plate from September 2007. In addition, nearly a quarter (23%) were not aware that the registration number reflects the age of a car, potentially leaving them vulnerable to losing money when selling or buying a vehicle.
The survey also found that three-quarters of motorists were not aware that there are three number identifiers in circulation each year - in 2008, for example January and February plates were identified by '57', followed by '08' for March to August, then '58' will be used for the rest of the year.
"Although the new registration system has been in existence since 2001, it seems many motorists just have not got to grips with it," commented Tim Naylor, PR Manager for BCA. "The age of a vehicle has a significant impact on its value, so it is crucial that sellers and buyers know how to identify this information to ensure they don't end up out of pocket."
Naylor added: "It seems the current system is far less understood than previous versions, where there was one change a year identified by a letter."
Professional buyers at auction are prepared to pay higher values for more current registration plates, as Naylor explained: "At BCA, a 2006 '56' BMW 318i saloon is currently averaging nearly £900 more than the 2006 '06' registered car. For a two to three year old Ford Focus, the change of plate can result in a £400 rise in value."
He concluded: "A used car is likely to be one of the most expensive purchases many people make, so it is essential to understand the basics. And that includes knowing the age and corresponding value indicated by the registration plate of the vehicle they are buying or selling."
The plate changes that makes the difference in price
The following prices sourced from BCA's online Auction View service
05/55 Mini Cooper 1.6 Hatchback, 3 Doors, Petrol.28K £6,856
06/55 Mini Cooper 1.6 Hatchback, 3 Doors, Petrol. 25K £6,950
06/06 Mini Cooper 1.6 Hatchback, 3 Doors, Petrol. 22K £7,247
05/55 Ford Focus 1.6 LX Hatchback, 5 door Manual Petrol. 29K £4,439
06/55 Ford Focus 1.6 LX Hatchback, 5 door Manual Petrol. 25K £4,835
06/06 Ford Focus 1.6 LX Hatchback, 5 door Manual Petrol. 24K £5,150
06/06 BMW 318I 2.0 SE Saloon, 4 Doors, Manual Petrol. 30k £10,028
06/56 BMW 318I 2.0 ES Saloon, 4 Doors, Manual Petrol/ 27K £10,900
04/54 BMW 320D 2.0 ES 150BHP Saloon, Manual Diesel. 79K £5,994
05/54 BMW 320D 2.0 ES 150BHP Saloon, Manual Diesel. 74K £6,538
05/05 BMW 320D 2.0 ES 150BHP Saloon, Manual Diesel. 70K £6,607
The BCA Guide to Registration Plates
01/51 September 2001
02/02 March 2002
02/52 September 2002
03/03 March 2003
03/53 September 2003
04/04 March 2004
04/54 September 2004
05/05 March 2005
05/55 September 2005
06/06 March 2006
06/56 September 2006
07/07 March 2007
07/57 September 2007
08/08 March 2008
08/58 September 2008
*Sample question: The options given for respondents to choose the youngest
plate were:
LY57ABC
Y123ABC
LY07ABC
X123ABC
The correct answer was LY57ABC
More at
www.bca-europe.com
Comments