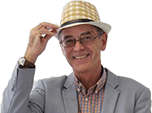 European new passenger car registrations fall

There was a drop of 9.7 per cent in the number of new passenger cars registered in Europe last month, it has been reported.
According to statistics from the European Automobile Manufacturers Association (ACEA), the biggest recorded fall came in Western Europe - where registrations were down by 10.2 per cent.
The ACEA figures also show that there was a 3.5 per cent hike in vehicles in new European member states, with Poland recording a 19.5 per cent increase.
Elsewhere on the continent, Romania posted the highest amount of growth - 23.6 per cent - while the Czech Republic and Hungary saw increases of 9.7 per cent and 3.5 per cent respectively.
Similar activity can be seen in recent research from Jato Dynamics, which show that there were 175,738 new cars recorded in Europe over the course of February.
Comments