Increase in Q3 profits at Nissan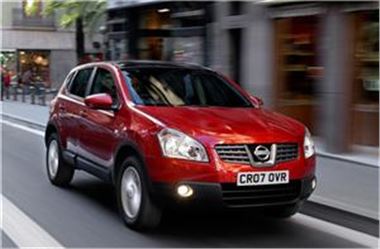 Profits were up at Japanese car manufacturer Nissan over the third financial quarter of 2007.
The firm announced that its net income went up by 26.6 per cent during the period compared to one year earlier, reaching 132.2 billion yen (£550 million).
Contributing to the increase were the launches of new vehicles like the Altima coupe, Infiniti Ex and Livina X-Trail, according to chief executive and president Carlos Ghosn.
He said: "Nissan has benefited from the success of the new products launched during the past 12 months."
With the release of the Frontier Navara Single Cab pickup and the Murano scheduled for 2008, Mr Ghosn is optimistic for the future.
"Although the market outlook remains volatile for the coming months, Nissan is focused and on track to deliver our full year objectives," said the official.
While now established as a world leader in vehicle manufacture, Nissan, formed in 1932, originally traded under the brand name of Datsun.
Comments