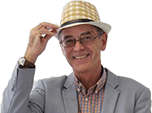 Record Skoda sales over first nine months of 2007
Skoda has announced that it has produced record sales figures over the nine months of the year.
According to the Czech automaker, there were 462,400 vehicles produced between January and September.
It added that this was representative of a 13 per cent increase, while a 12.3 per cent rise was seen in the number of Octavia units the firm has sold across Skoda dealerships.
The Roomster model has also performed well, a factor in which may be the Society of Motor Manufacturers declaring it to be the lowest-emitting MPV in the UK.
In terms of revenue, the firm revealed its sales topped £4.25 billion, with profit standing at £370 million - a 39.3 per cent increase.
This comes as the company's bakery advert - in which a Skoda is created - picked up the commercial of the year award at the British Television Advertising Craft Awards.
Comments