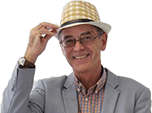 New M3 saloon from BMW 'has supercar performance'
The four-door M3 saloon from BMW has what the company has called "supercar performance".
According to the German automaker, the model still manages to retain the practicality of a larger vehicle, meaning that virtually nothing has been compromised in its production.
Indeed, the unit can reach 62 mph from zero in 4.9 seconds while hitting 155 mph at top speed.
Brake Energy Regeneration is also a feature, meaning that the car understands when it is over-run and charges the battery using the alternator accordingly.
The firm believes that the M3 saloon is only slightly removed from a coupe.
It commented: "The M3 Saloon features the same, sleek front end design from the Coupe. This includes the lowered, sportier headlamp design and striking power dome in the bonnet."
BMW has announced that its group vehicle sales increased by 7.4 per cent over September.
Comments