Vauxhall Vectra C (2002–2008)
Last updated 1 March 2017
Far better than previous Vectra. Now with decent handling and an excellent ride. Plenty of safety kit. Roomy in the front. Big boot. Good looks.
Not as sharp to drive as a Mondeo. Limited rear legroom. The 2.2DI can be heavy on the oil. Reports of parking brake failures.
Updated 1 March 2017
Report of problem with inteke manifold swirl flaps and EGR of 52k mile 2007 Vauxhall Vectra 1.9CDTI.
Introduction
The new Vectra is a big car for big people. It's so big in the front seats that trying to get comfortable I felt like I'd shrunk.
So that's the first piece of good news for our growing population.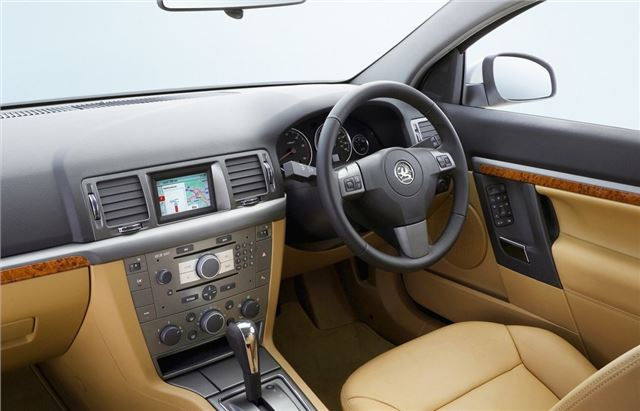 Owners' reviews
A great car with attractive styling, it is a great used buy, petrol MPG is poor by today's standards
One of the best cars I've ever bought and I aim to keep it for a long time yet.
after 6 years I am coming up to 80,000 comparitivly easy miles in this vectra has been good
Buy a Vauxhall Vectra from £7,250