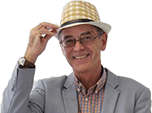 Toyota Verso (2009–2013)
Last updated 7 April 2018
Compact seven seater. Excellent Valvematic 1.8 petrol engine with smooth seven-ratio CVT gives 40+ mpg. Reliable and well built.
Manual 2.0 diesel uninspiring to drive. Dull looks.
Updated 7 April 2018
Report of failed VVTI assembly in 51k miles 2011 Toyota Verso T2 1.6 Valvematic failing, leading to car driving only in limp home mode.Quoted £1,400 to repair. (No mention of oil service regime.)...
Owners' reviews
smooth, comfortable, versatile, economical and very, very reliable
very easy to live with, totally reliable and cheap to run
Versatile,capable, comfortable and very nice to drive!
Comfortable practical and economical
dependable, cheap to run, easy to live with, versatile, anonymous (which is good), great customer support.
Excellent to Drive & Reliable