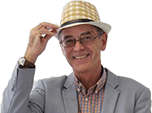 Toyota Verso (2009–2013)
Last updated 21 March 2019
Compact seven seater. Excellent Valvematic 1.8 petrol engine with smooth seven-ratio CVT gives 40+ mpg. Good reliability record.
Manual 2.0 diesel uninspiring to drive. Dull looks.
Updated 21 March 2019
Report of intermittent problem with Valvematic system of Toyota Verso 1.8iVaslvematic at 50,000 miles. Owner has oil flushed and refulled with fresh 0W50. Also used Forte fuel system cleaning additive....
Owners' reviews
Roomy versatile reasonable mpg for 7seater a good family car
smooth, comfortable, versatile, economical and very, very reliable
very easy to live with, totally reliable and cheap to run
Versatile,capable, comfortable and very nice to drive!
Comfortable practical and economical