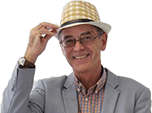 Skoda Yeti (2009–2017)
What's good
5-Star NCAP Crash Safety score:
92% Adult Protection
78% Child Protection
46% Pedestrian Protection
71% Safety Assist
https://www.car.info/en-se/skoda/yeti/yeti-18-tsi-4x4-dct6-2015-8128343 says that the Yeti 1.8TSI 4WD DSG has the stronger, more reliable 6-speed wet clutch DSG, in which case it's the DQ250 which requires fresh oil and filter every 3 years or 60,000 kilometres because the oil is shared between gearbox and clutch pack.
20-3-2013: Awarded best car for backpain sufferers by Sundial Clinics.
13-07-2016: Skoda Yeti highest ranked compact SUV in 2016 J.D. Power Vehicle Dependability Study.
7-12-2016: Report of Skoda Yeti 2.0 TDI 140 4WD being tested on a chassis dynamometer before and after the NOx 'emissions defeat' software fix, using the same grade of supermarket diesel. Power output before was 137.2 HP and after was 139.8 HP. Close match of both the torque and power curves, although engine needs 300 more rpm with the new software before reaching the same start point for power and torque. Achieved 48mpg before the change and 47mpg after.
29-4-2019: Report of DQ200 7-speed dry clutch DSG in 2017 Skoda Yeti 1.2 TSI much improved over DQ200 in previously owned 2012 Yeti. "I had no problems with the box of the 2012 but there was some hesitancy at times which I learned to overcome by driving style. I replaced the 2012 with a new 1.2 DSG Yeti in March 2017. Undoubtedly the DSG was significantly improved over the 2012, imperceptible hesitancy and much smoother at low speed manoeuvring. In the 2 years I have now had the car it hasn't missed a beat and the DSG operates ultra smoothly and without any thought on my part. I suppose the one aspect that could be further improved is when abruptly changing power needs - for example pulling up to a roundabout, then suddenly spotting a break in the traffic and quickly accelerating into the traffic flow. There is a slight hesitation (fractions of a second) but nothing like the old DSG and it very quickly sorts itself out. I can always put it into Sports mode approaching roundabouts, which eliminates the effect but, frankly, the hesitancy is now so slight that I just drive through it. I do tend to be careful with the DSG and not sit at traffic lights for ages with the box in Drive, just slip it into Neutral if the wait is going to be anything long. Of course if the Stop/Start is active then the engine cuts out anyway."
What to watch out for
No spare. Just an often useless inflation kit. Spacesaver spares complete with jacking kit from www.skospares.com or www.theskodashop.co.uk.
With DSGs, protective software can delay the message from brake switch to ECU that brakes have been released, allowing car to enter a junction or roundabout on the fuel in the combustion chambers, then momentarily shut off mid-junction.
On high spec Yetis the centre rear seat appears to be fouled by the console when trying to fold it. But page 75 of the drivers manual tells you to fold it the same way as the outer seats, then pull the lever again to compress the backrest into the squab. It then locks flatter and folds up properly.
Reports of very high early oil consumption of 1.2 TSI 105. These engines were timing chain until replaced by belt cam EA211 1.2 TSI by around 2015.
30-11-2011: Several reports of 1.2 TSI 105 DSG "shuddering" because they seem to be trying to run in 6th or 7th gear at low speeds.
7-1-2012: Some owners are not aware of the hill start function of the 7-speed DSG that , w hen moving slowly or creeping forward or backwards on an incline e.g. when reverse parking, the car will hold on the accelerator for a few seconds, but then, without warning, the transmission will completely disengage allowing the car to roll in the opposite direction. Owners confirmation of slight delay in pulling away.
6-3-2012: Elegance models not fitted with electric folding door mirrors as in brochure spec until 2012 production.
9-5-2012: Owner reported TSB on 1.2 "turbo shim recall and software update" and also a possible DSG transmission software update not notified to owners.
29-6-2012: So far, a one off complaint of small stone collecting between front brake discs and calipers.
20-7-2012: Sporadic reports of high oil consumption of chain cam 1.8 TSI and 2.0 TSI engines. Apparently VAG considers 1,000 miles a litre to be "normal" oil consumption for these engines. The reason is probably filling the engines with synthetic oil on the production line and owners not revving the engines sufficiently to bed in the oil rings.
16-10-2012: Problem of EGRs of 2.0 litre diesels intermittently clogging up, even on long runs.
21-10-2012: Hesitation of 2011MY 1.2 TSI with 7-Speed DSG can sometimes be cured by a turbo shim modification and software update to cure the problem, but Skoda only makes it it available if owners report, even if the car is on Skoda's database as being susceptible to the problem.
1-12-2012: Stalling problem of 1.2 TSI also occurs with 6 speed manuals.
11-1-2013: Warranty on DSG extended to 5 years or 150,000 kilometres in Russia, China and Australia
3-4-2013: Extended 5 year/100,000 mile warranty costs £640 in UK.
20-4-2013: Hesitation glitch on 1.2 TSI 105 coded 24W6 fixed by fitting a 2mm shim under the turbo solenoid and a major software update.
1-5-2013: Apparently, 4WD when fitted does not work in reverse.
25-5-2013: Another report of hesitation from 1.2 TSI 105 DSG when starting off, when emerging from juctions and when from exiting a parking space facing uphill. Possibly curable by shim under turbo solonoid and ECU software update.
5-6-2013: Report from Adelaide, Australia of problems with DSG of 2011 Yeti 2.0 TDI 4WD DSG bought 6 months ago. "A couple of funny shudders during the hot Australia summer also when we ever have five adults in the Yeti the hill hold really struggles.I mention to the dealer several times and he just blows me off." A Volkswagen recall on 25,000 cars with DSG transmission followed on 11-6-2013.
26-7-2013: A/c condensers vulnerable to stone damage. Cost £500 to replace.
3-8-2013: Three reports of burned out plug leads. If burned inside out, then cause could be cheap fuel. If burned from outside in, then cause is contact with exhaust manifold.
15-9-2013: Wires for central locking, windows and mirrors can get trapped and fractures in the door shut.
9-10-2013: Complaint of a burned out clutch on a Yeti 1.2 TSI 105 after 2 years and 10,000 miles.
12-10-2013: Some a/c condensers have failed not due to stone damage but because they were made of inferior aluminium. Skoda dealers will replace these free of charge under warranty.
18-12-2013: Though listed, the Yeti Elegance and L&K with the 170PS 2.0 TDI and 4WD and DSG at £25,625 and £26,625 do not seem to be available. The reason might be that these would need the higher torque wet clutch 6-speed DSG.
21-1-2014: Waterpump failed on 2012 1.6 TDI DSG 2WD at 23,000 miles.
7-2-2014: Timing chain of 51k mile 3 year 7 month old Yeti 1.2 TSI failed. Replaced FoC under goodwill.
26-3-2014: Recurrent HT lead/coil pack failure on 2010 Yeti 1.2 TSI. One HT lead/coil pack replaced in 2012. In February 2014, two other HT lead/coil packs failed.
25-4-2014: Drivers door wiring between A pillar and door of 30k mile 60 reg Yeti 1.2 TSI failed apparently due to axcessive use of driver's door.
25-4-2014: Timing chain of 30k mile 60 reg Yeti 1.2 TSI diagnosed as stretched. Reader quoted £450 to replace, but might get goodwill.
16-5-2014: Repeated problems of DPF clogging and lack of power from 2010 Skoda Yeti 2.0 TDI 4x4.
28-5-2014: Timing chain failed on 19,000 mile 2010 Skoda Yeti 1.2 TSI originally bought from non franchised car supermarket and serviced annually by a local garage. Repair by Skoda dealer discounted to £600.
28-5-2014: Cracked clutch pressure plate on 21,000 mile 2012 Yeti 2.0 TDI, replaced without quibble under warranty.
12-6-2014: HT leads of early petrol engined Yeti were routed too close to the exhuast manifold. Requires extra thermal protection and clips, but numerous Yeti services outside Skoda dealerships missed this in service modification.
24-6-2014: Seems to be a paint problem with some 2011 Yeti models. Paint bubbling up along side protection strips. So far Skoda has offered to pay up to 75% of the rectification costs.
4-7-2014: Transmission bearing failure in 2010 Yeti 1.2 TSI 6-speed manual led to transmission rebuild being needed.
30-10-2014: Oil light of 2010 Skoda Yeti 2.0 TDI came on at 45,000 miles, despite full Skoda service history. Relayed to Dealer who drove the car for 2 days, charged £800 for an oil pump, then wanted to replace the engine. Car removed and engine replaced elsewhere. No contribution from Skoda.
28-11-2014: Problems with 2011 Skoda Yeti 1.2 TSI DSG. As reader puts it: "When wanting to pull away, I gently depress the accelerator further, further, further, see the bonnet eventually rise (by which time I anticipate that the pedal is nearly on the metal) ease foot off the brake and nothing happens, then very gently depress the accelerator still further and I lurch off with wheelspin. Hill starts are a nightmare, 50% of the time I roll back because the auto gearbox had given every impression of engaging but then decided it wasn't that motivated after all. Also, the auto has a habit of lurching back & forth between two gears when travelling at 'urban' speeds (15-35mph)." Might be the clutch pack, might be the fluid. (There has been a worldwide recall for change from synthetic to mineral, but this does not always solve the problem because damage may already have been done to the Mechatronics activator.) Might be the brake light switch because these are notorious for sticking and sending a signal to the ECU that does not then allow the car to accelerate.
20-12-2014: Reader with a 2 year old 40k mile 4WD Yeti suffered failure of the flexible joint between the driveshaft and the rear diff.
2-1-2015: Turkish reader complained of problems with 30,000km 2011 Skoda Yeti 1.2 TSI DSG: While driving, EPC light occured and gas response very decreased. He stopped the car, waited a few minutes. Then started again. Might be synthatic oil in the transmission crystallising and shorting out the Mechatronics. Might be a problem with the timing chaiin.
9-1-2015: Repeated failures of DSG box of 2014 Skoda Yeti 2.0 TDI 170 4x4. After 1st 1500 miles the box suddenly changed from 4th to 1st out on the road at 45mph, nearly causing a crash. Frst DSG replaced. Then, in November 2014 the new box suddenly changed from 6th to 3rd, again at 45mph. Owner wants a refund or a new car.
10-1-2015: Same 2010 Yeti 1.2 TSI that suffered timing chain failure in May 2014, caught fire and burned out in a service area off the M56 on Sunday 4th January. Cause yet to be established.
27-4-2015: Complaint of juddering on moving off from DSG of 2010 Yeti 1.2 TSI DSG at 62,500 miles. Dealer diagnosed needed new clutch pack at a cost of £1005 fitted. No goodwill from Skoda which regarded it as "normal wear and tear".
19-8-2015: Water pump gasket failures seem to be prevalent in 2013 Yeti 2.0 TDI in India.
22-10-2015: Report of all four brake discs of 30,000 mile 3 year old Skoda Yeti disintegrating. Pads were only half worn.
27-10-2015: Crankshaft main seal leak onto DMF and clutch reported on 30k mile Skoda Yeti SE Plus TDI 110 4X4.
16-11-2015: Report of AdBlue in Yeti 2.0 TDI 150 only lasting 4,000 miles.
9-12-2015: Rattling timing chain reported on 46,000 mile 2011 Skoda Yeti 1.2 TSI. Two Skoda dealers pretending to be unaware of the problem. One avoided working on the car altogether.
19-12-2015: Report of noisy a/c compressor in 2 year old Yeti due to corrosion of fins of condenser and resultant loss of gas. Condenser replaced and system regassed FoC under warranty.
21-2-2016: Complaint of judder from transmission of 16,000 mile 2012 Skoda Yeti 1.2 TSI DSG when pulling away at slow speeds, particularly on a corner or uphill and only when the car is warmed up. Often feels as if the gear is too high for the speed. Dealer implied owner wasn't driving it properly and charged £90 for a diagnostics test. After this the dealer concluded that the clutch pack had failed and because car was 6 months out of warranty would cover parts and 30% of the labour leaving owner with a bill of £397 for labour and diagnostics.
22-2-2016: Intermittent fault reported with cruise control of 2013 Yeti 1.2 TSI 6-speed manual: Having selected the speed and with foot off the accelerator the car will speed up quite quickly or gradually slow down.
1-4-2016: EGR of 2009/59 Skoda Yeti 4x4 2.0 TDI 140 (CBD144185 engine) failed at 72k miles. FSH by supplyimg dealer in Winchester. Total cost of replacement EGR came to £1,128.86, but then discounted by 20% tp £940.72. EGR itself was itemised at £210.22; all parts itemised at £350.15 + VAT, so replacement EGR was not supplied FoC bt Skoda.
6-4-2016: Update from Skoda to reader concerning EA189 emissions recall. In summary an apology for delays in the modifications otherwise no dates yet. The original roll-out for the mod was March for the 140PS diesel and the only compensation offered was a wash and vacuum. Further information on NOx topic at www.skoda.co.uk/dieselinfo , which implies it could take until October to implement a fix. Over 131,000 Skoda vehicles are affected. (VWG EA189 2.0TDI recall work actuall began in May 2016.)
29-4-2016: Report of strange case of 2010 Skoda Yeti 1.2 TSI SE DSG, privately sold at 49,000 miles. 10 days later the engine failed. The oil was found to be black and thick and the engine too expensive to repair. The vendor had been billed for £55.16 for 'Quantum oil x 4' and an oil filters at £8.59 by a Skoda dealer as part of a service in December 2015. Unfortunately the purchaser's garage disposed of the contaminated oil so it could not be tested and a case brought against the Skoda dealer.
4-6-2016: Columbus satnav problems can often be fixed by a £120 're-flash' and mapping update by Hazzydays of St Albans.
5-6-2016: Complaint of driveshaft failure on 2012 Yeti 2.0 TDI 110 at 25k miles. Cost £680 to replace. Skoda would not contribute.
3-7-2016: Complaint of clutch smell from new in 2013 4WD Yeti L&K. Eventually failed in 2016 and was replaced by the dealer at a cost of £1,000. Replacement clutch also smells.
20-7-2016: Question about AdBlue in Yeti 2.0 TDI purchased new Nov 2015 with EA288 diesel engine. At 4,500 miles dashboard display flagged up 'replenish AdBlue in 1,500 miles. last Saturday, 16/07 display said 650 miles remaining. Booked car into Skoda dealer for following Tuesday. Wife drove car Sunday short distance, car ground to halt, display then 130 miles remaining. Mileage now 5,200. Called out Skoda assistance who added 3 litres AdBlue which seemed to be maximum in tank. Dealer quoted sudden drop "due to short journeys". The SCR would have to work harder in this circumstance, using more AdBlue. It should be possible for a driver to simply replenish AdBlue, which costs £15.99 for 10 litres.
8-9-2016: Engine of new Yeti 1.2 TSI 110 bought in April 2016 went into limp-home mode on 8th August 2016 at 3,300 miles and has been with another more local Skoda dealer who has not managed to identify the problem or fix it. (17-9-2016: A replacement ECU finally solved the problem.)
24-11-2016: Metallic rattling sound reported from 2009 Skoda Yeti TDI after 65,000 mile service (not NOx remap that has yet to be done). It occurs at around 1,000 rpm (eg when changing gear) or when going over bumpy roads. Dealer told owner me it is an "internal DPF defect" and that a new DPF costing £2,500 is needed.
28-11-2016: Rattle reported from petrol engine of 2011 Skoda Yeti at 25,000 miles soon after a service. Dealer thinks it may be the timing chain.
22-12-2016: Report that Skoda did not switch from timing chain 1.2 TSI to timing belt 1.2 TSI in Yeti until week 22 of 2015. Reader's December 2014 Yeti 1.2 TSI has a chain cam engine.
27-1-2017: Report of 2012 Skoda Yeti EA189 2.0 TDI going in for NOx emissions fix then 6 weeks later developing a problem with EGR Cooler. The price of the work parts and labour was about £1,100. Skoda may pay for parts but not labour.
28-1-2017: Since the DSG recall to replace synthetic oil with mineral in 7-speed dry clutch 'non maintenance' DSG, a maintenance regime of an oil change every 40,000 miles has been imposed.
6-2-2017: Report of injector failure on Skoda Yeti EA189 1.6 TDI at 45,000 miles.
12-3-2017: Complaint about Skoda Yeti 1.8 TSI 4x4 purchased new in 2011. Owner really enjoyed it then, at around 3 yrs and 50k miles, oil consumption started to increase and by 60k had dropped to 600 miles a litre. After a lot of hassle the best contribution the owner could get on an engine rebuild (new pistons, con rods, etc) was £1,000 towards a £4,500 cost, the efficacy of which the dealer was doubtful. In the end the dealer took the car back for trade price.
10-5-2017: Report of 2010 Skoda Yeti 1.8 TSI starting to drink oil at 65,000 miles.
21-5-2017: Report of clutch of Yeti disintegrating (no model, age or mileage given, but more than 3 years old). This damaged the bellhousing, requiring replacement. Total cost (including a service) was £1,600.
24-5-2017: Report of clutch pack failing on ex-Motability 2014 Skoda Yeti 1.2 TSI DSG at 6,000 miles. Being replaced under used car warranty.
30-5-2017: Report that fuel economy of Yeti 2.0 TDI CR has worsened by 6.5mpg after the NOx emissions fix. Suggested a switch to superdiesel.
21-6-2017: Report of 60k mile 2011 Yeti 1.8 TSI 160 4x4 suffering slip on the timing chain. Following inspection owner told the valves have made contact with pistons and a remanufactured/exchange engine from a reputable source is the best repair route. Car has full VAG service history and maintenance, plus religious diet of Shell V-Power whilst in our ownership (2.5 yrs to date / bought used-approved in Nov 2014).

2-7-2017: Report of alternator belt of 2012 Skoda Yeti TDI coming off at 77,000 miles and wrapping itself around the lower timing belt pulley, taking off the timing belt and allowing valves to hit pistons. Owner quoted £4,500 to recondition the engine. Thise engine needs a new timing belt, tensioner, waterpump and a fresh alternator belt every 5 years or 60,000 miles whichever comes first.
6-7-2017: Report of timing chain slipping on 2011 Skoda Yeti at 56,000 miles. Valves hit pistons so quoted £5000 for a new engine. Quite common. See: 21-6-2017.
11-7-2017: Report of turbo failure on 2012/62 Skoda Yeti SE 2.0 TDI DSG at 43,000 miles, costing £1,820.16. dealer checks showed "low turbo pressure and intake flow". No leaks of blockages. Vacuum system, turbo regulator and EGR all performing correctly. Boost pressure sensor and air mass meter wortking correctly. Turbo oil feed and oil return pipes clear. Turbo simply failed.
11-7-2017: Report of oil pressure warning light intermittently coming on in 2016 Skoda Yeti TDi CR SE. No rerason found by dealer. Oil pressure sensor replaced, but fault still occurs so might be a failint oil pump; might be constriction of carbon in the turbo beating oil feed or oil return pipes.
20-7-2017: Report of Skoda Yeti 1.2 DSG (DQ200 7-speed dry clutch DSG) being diagnosed as having faulty Mechatronics.
21-7-2017: Report of stones from gravel driveways getting caught betwwen the front brake discs and backplates of a 2013 Skoda Yeti.
26-7-2017: Report of known issue (TPI 2039427/5) of snapped clutch retaining ring, worn bell housing and associated oil leaks on 2012 Skoda Yeti Elegance 4x4 bought at one year old from the approved Skoda dealer. It also has suffered a defective coms ring in the steering wheel and extensive rusting around the arches and door corners. Supplying dealer informed owner that Skoda will not offer any goodwill due to the VW group's large outlay for the emissions scandal forcing them "to conserve monies where possible."
1-8-2017: Report of timing chain failing on 2010 Skoda Yeti (1.2 TSI or 1.8 TSI?) at 34,000 miles. Car had been serviced outside Skoda dealer chain and was not serviced by a Skoda dealer until 2014/2015 so missed the 2012 TSB. Quoted £4,000 for a replacement engine.
2-8-2017: Not a complaint. Letter from Skoda received by owner of Yeti to the effect that they will look kindly on any failure of EGR valves or fuel injectors in cars with up to 160,000 miles on the clock up to 24 months aftyer the fix. This owner had the fix to his 2012 Yeti in March 2017 and "ended up with new fuel injectors paid for entirely by Skoda, but with no explanation or acceptance of any true guilt." So a significant move in the right direction. Specific wording of Skoda letter: "if a customer makes a complaint to an Authorised Repairer or to the Volkswagen Group in respect of a failure of the EGR, fuel injection system or emissions after treatment system within 24 months following the date of the implementation of the technical measures, in respect of a vehicle with mileage not exceeding 160,000 miles, SKODA will consider the complaint very carefully and if such complaint was established to have arisen as a result of the implementation of the technical measures, then Skoda will act responsibly and swiftly, in line with its goodwill policy, as supplemented in the annex, to respond to the consumers' reasonable concerns."
11-8-2017: Report of twisted sunroof drains on 2012 Skoda Yeti bought from Skoda dealer in March 2017 with full service history. A week ago, owner noticed water in the drivers footwell. He took it to the dealer he bought it from and he said it was caused by twisted sunroof drains and including drying and replacing underlay it will be £900. He is saying this is a wear and tear fault and is not covered under the warranty purchased with the car or "The Consumers Act." Dealer said out of goodwill he will pay to replace the two faulty (due to wear and tear) twisted vents and one hour labour £120 and owner pay the rest. Owner advised to pay up then take the matter to Small Claims.
19-9-2017: Report of post NOx emissions fix problems with 2012 Skoda Yeti EA189 2.0 TDI. The 'Control system for exhaust' warning light came on. Owners seems to have confused 'throttle body' with 'EGR'. Being fixed under VAG's "Restoring Trust' warranty.
17-10-2017: Late report of timing chain of 2011 Skoda Yeti 1.8 TSI 4x4 failing in June 2017. Possibly the same one as reported 21-6-2017. Now quoted £7000 by Skoda dealer to fix. Advised to seek independent help.
21-10-2017: Report of front brake discs of Skoda Yeti warping at 3500 miles and being replaced at 5,000 miles, then replacement discs warping at 10,700 miles. If car is an automatic and owner lives at the top of a hill, might be cause by sitting on the hot brakes after descending the hill.
10-11-2017: Report of 4th gear symchromech of 2012 Skoda Yeti 1.6 TDI Greenline starting to 'ping' then gradually failing between years 4 and 5 and needing to be stripped down and replaced at 41,387 miles at a cost of £1,950. Hoping for some combined goodwill from Skoda and the dealer.
10-11-2017: Report of Skoda Yeti having NOx emissions fix in April 2017, then not being used until July die to health reasons. When started to used again, the emission warning light stsrted to come on occasionally, then finally reached the stage when it was staying on and the car was taken to the Skoda dealer for treatment that entailed replacement of the EGR cooler. When collected on 9-11-2017 owner found the complete history of the computer had been erased and on his run home only managed 40mpg compared to the 45-47mpg before the EGR replacement, together with less torque on hills.
4-12-2017: Report of independently fitted new timing chain failed in a Yeti 1.2 TSI because the replacement chain is wider, but wider sprockets to accurately accommodate it are, apparently "not available".
5-12-2017: Report of timing chain of 2011 Skoda Yeti 1.2 TSI failing at 34,000 miles, destroying the engine. Skoda eventually agreed to a new engine at a fitting cvharge of £500.
21-12-2017: Report of clutch pack failure of 2011/61 Skoda Yeti 1.2 TSI DSG DQ200 at 18,000 miles and now Mechatronics failure at 31,700 miles.
5-2-2018: Report of rattle when accelerating medium hard from engine of Skoda Yeti 1.2 TSI DSG at 7,000 miles.
8-2-2018: Report of failure of both rear springs of a 2011 Skoda Yeti 4WD (rarely taken off road).
9-2-2018: Complaint of 2017 Skoda Yeti DSG "accelerating when braking at a junction. The box changes down but too much power is applied so the brakes are ineffective. Also power is applied when manoeuvring up an incline to park. Dangerous."
4-4-2018: Problem reported with heater of 69k mile 2012 Skoda Yeti 1.6 TDI Greenline Elegance owned from new. "Recently the air flow from the heater fan occasionally slows to nothing whilst the fan can still be heard running. The problem only starts after about 100 miles and nothing owner does with the controls will cure it. A Skoda dealer has changed the temperature sensors in the footwell and the pollen filter has been replaced, but still the problem occurs.
5-4-2018: No official word from VAG, but ECU testing believes that the DQ200 7-speed dry cutch Mechatronics control box was finally re-engineered in 2016. This DSG 7 control unit is a common failure with engines under 2.0 litres on the Skoda Yeti (2010 - 2013)
2-5-2018: Complaint of post NOx emissions fix issues with a Skoda Yeti diesel in France. Original fix carried out in November 2016, so must be a 2.0TDI because fix not ready for 1.6 TDI until December 2016. Since the fix it has been in the garage 6 times, had new temperature sensors and numerous regenerations. VAG told owner it's the way he drives: too many short journeys, etc. But he does not live in town; lives in the middle of rural France and does not do short journeys.
5-5-2018: In the 12 weeks and 3 days since purchase a used 51,738 mile Skoda Yeti bought from a Skoda dealer has been off the road back at the dealer for 17 days with broken springs on the suspension, cutting out and losing power, rust issues on the rear doors, damaged crankshaft which requires a full engine rebuild, jumping out of 5th gear. All this on a vehicle with full Skoda service history. No courtesy car either. Advised good grounds for outright rejection.
23-5-2018: Report of Yeti 1.6 TDI having NOx Emissions Fix in October 2017, then needing a new EGR in March 2018 and now needing new injectors. All work acrried out FoC under the VAG pledge to repair all issues consequential of the fix.
30-6-2018: Report of clutch pedal of Skoda Yeti sometimes failing to rise at 58,000 miles. Owner's local garage blames failing slave cylinder in the bellhousing.
6-7-2018: Report that 2014 Skoda Yeti 1.2 TSI Elegance manual had a failed bearing and needed a new gearbox at a cost of £3,600. Known problem area. See 4-7-2014, 10-11-2017.
25-7-2018: Report of repeated injector failures on Skoda Yeti 1.6 TDI after the NOx emissions update. First one failure. Then another. Inther the consequential damage pledge, Skoda will not replace injectors in anticipation of failure; only if they fail.
25-7-2018: Report of failed bodywork warranty corrosion repairs on a Skoda Yeti. Corrosion was repaired, then rusted again.
29-7-2018: Report of problems with 2009 Skoda Yeti 2.0 TDI since having the emission recall fix in Nov 2017: Running like a bag of bones, constantly running rough and smelling of exhaust fumes, heater plug failure and EGR cooler leaking into the exhaust pipe. These problems have been diagnosed by an independent garage that specialises in Volkswagen/Skoda/Audio cars. They recommended contacting the Skoda dealership to see if this is covered by the 2 year warranty. Skoda dealer indicated that because the Yeti has an EGR cooler not an EGR cooler valve it won't be covered by the warranty, but the EGR flaps will. Neither will the heater plugs.
26-8-2018: Report of DQ200 7-speed dry clutch DSG of 2017 Skoda Yeti 1.2 TSI intermittently making a noise like a badly executed manual gearchange. This only occurs after a driving a reasonable distance with little or no gear changes usually when pulling away after stopping for a roundabout or traffic lights.
13-9-2018: Report of rumble from the gearbox of ex-Motability 2015 Skoda Yeti 1.2 TSI at 56,200 miles. Car was bought in May 2017 at 40,720 miles and owner took out a 12 month warranty. Warranty had ended by the time of the problem and Skoda dealer quoted £1,200 - £1,400 to fix.
26-9-2018: Report of Skoda Yeti 1.6TDI, bought used from a Skoda dealer for £12,000, that has had two new cylinder heads and engine rebuilt three times yet never does more than 100 miles before coolant getting into the combustion chambers again.
14-11-2018: Report of leaking factory fitted panoramic sunroof on 2014 Skoda Yeti. Water enters on the driver's side, down behind the bodywork and into the drivers' footwell and rear passenger footwell. This first occurred after a period of heavy snow followed by hard frost earlier in 2018. Skoda dealer (who have serviced from new) says the "sunroof cassette" needs replacing and offered a "discounted" price around £1,500 to do this.
19-11-2018: Report of failure of DQ200 7-speed dry clutch DSG transmission in 2011 Skoda Yeti 1.2 TSI at 34,000 miles. AA approved gearbox specialist diagnosed clutch pack and mechatronic faults-estimate £4.5k. Car had been entirely serviced by the same Skoda dealer it had been purchased from. Dealer withheld from ourchaser the car had a gearbox recall (34F7) 2 months before she bought it (4 years ago in 2014) and should have had an oil change from synthetic to mineral. But there's no documentation and stamp under the bonnet. Skoda told owner the oil quantity was "probably" changed. Hence transmission failing early.
30-11-2018: Report of "suffering" for 8 years with a DQ200 7-speed dry clutch DSG in a Skoda Yeti. Owner incredulous that the transmission has not been improved or replaced and is stiill on sale.
10-12-2018: Report of 2015 Skoda Yeti (presumed 1.2 TSI DSG) with 50,000 miles but still under extended warranty "recently seeming reluctant to change gear. It feels as though it is grinding and moaning for a few seconds (as though it's in the wrong gear) before it changes." Asks, "is this a software update fix or symptomatic of something more serious?" Referred him back to the supplying dealer.
13-1-2019: Report of 2 year old Skoda Yeti needing new rear brake discs at 25,000 miles due to being badly corroded and worn. Skoda dealer quoted £320.
9-2-2019: Report of failure of bearings of manual transmission of 2014/64 Skoda Yeti at 29,000 miles. Dealer quoted £4,025 for an exchange transmission. Known problem area.
13-2-2019: Report of MoT advisory in Aucust 2018 of 'Shock Absorber light misting of oil or has limited damping effect' on both front ones on a 2015 Skoda Yeti purchased used from a Skoda dealer in February 2019 at 44,000 miles. Dealer said it wasn't a problem.
14-3-2019: Report of timing chain failure of engine of 2011 Skoda Yeti 1.8 TSI at 65,000 miles. Skoda offered £1700 off the £5300 bill for a new engine.
3-5-2019: Report of lot of work needed over the years on a 2011 Skoda Yeti 1.8 TSi 160 4x4 due to oil consumption issues. Included two new engines. Owner then faced a bill of £1,540 to be reduced by a Skoda Goodwill Voucher for £350, but showing a discount of £0 because dealer tried to make out that the actual bill was £1,890 without itemising it correctly on the bill.
13-6-2019: Report of rainwater leaking into passenger footwell of 2013/63 Skoda Yeti. There will be one of three or a combination of three reasons for this. The bulkhead vent well drains either side may be flooded leaving nowhere for rainwater to drain except via the pollen filter into the car. Clean them out with a teapot spout brush. The pollen filter seal against the bulkhead may have failed. The pollen filter may have been replaced and the cover either not put back on properly or cracked (it's a very fiddly job on a RHD car).
13-7-2019: Small leak reported from Mechatronics of DQ250 6-speed wet clutch DSG of 2013 Skoda Yeti 1.8TSI 4WD DSG. In Cyprus quoted £2,350 for new Mechatronics unit, plus labour of fitting.
31-7-2019: Report of 26,000 mile 2014 Skoda Yeti 1.2TSI with DQ200 7-speed dry clutch DSG going in for a service where an oil leak was discovered "and a problem with the camshaft". 12 month warranty sold with the car did not cover the work, resulting in a bill of around £500. Skoda refused any liability.
6-8-2019: Stiff throttle pedal and solution reported by reader in a Skoda Yeti: Owner Googled and found that gravel can get under the pedal. The pedal is hinged at the bottom the throttle mechanism greatly restricts access, and you cannot see what you are doing. Eventually owner used a piece of wire coathanger to extricate a tiny bit of gravel no more than 5mm across and restore full range of movment to the pedal.
11-8-2019: Report of sunroof of September 2017 Skoda Yeti, 2.0TDI DSG auto and leaking into rear passenger footwell. After the first repair it failed and leaked again. Owner also reported that it will not tow one tonne, despite Skoda giving it a towing weight of 1 tonne and Caravan Club towing weight of 1.17 tonnes.
19-8-2019: Report of DQ200 7-speed dry clutch DSG of 2017 Skoday Yeti 1.2TSI DSG seeming to slip up or down the gears for no apparent reason. Skoda dealer could find no problem.
19-8-2019: Complaint that updating the satnav of a 2016 Skoda Yeti will cost £400 for an updated CD Rom. (By 2016 the infotainment in a Yeti had become 'old tech'.)
4-10-2019: Report of engine light of 2011 Skoday Yeti 2.0TDI SE coming on. Diagnostics identified throttle sensor as the problem. Mechanic reset it, but problem returned after 500 miles.
8-11-2019: Curious case of new Skoda Yeti 1.2 TSI 110 bought in 2017 via VWFS PCP agreement found at 1st year service to have had underside of the gearbox/engine coated with thick grease. Cleaning and checking showed this had been applied when new to disguise oil weeping from the gearbox/engine seal region. At 18 months old, owner's local local Skoda dealer re-sealed the interface, but at 2 years and 3,200 miles it still wept with diagnosis of a porous gearbox casing. Skoda refused dealer's request to fit a new gearbox; only approved a new casing, and then failed to supply parts and tools so the car languished part stripped for over 4 weeks. Consumer rights greatly diminished because supplying dealer closed down and owner had paid off the PCP early.
110 faults reported since January 2011
Recalls
9-5-2012: Owner reported TSB on 1.2 " turbo shim recall and software update" and also a possible DSG transmission software update not notified to owners.
3-7-2012: www.autoevolution.com reports We have been informed that owners of Euro-spec VW cars (Polo, Golf and Scirocco) are reporting similar problems to the ones that caused a massive recall in China (500,000-strong). The issue has been reported in France, where owners of the aforementioned cars started reporting hearing strange noises coming from the gearbox, which lead them to believe that there may be a design flaw which wears the mechanisms inside it prematurely.

The culprit is VW's latest twin-clutch setup, the seven-speed DSG7, which reportedly makes the 'strange noises' when shifting from 4th to 3rd, 3rd to 2nd and 2nd to 1st, inside the car. However, outside, a different sound is audible, a metallic and repetitive sound which is made when the car goes over speed-bumps. Whatever it is, it sounds serious, especially since owners first began to hear it "a few weeks after delivery" (of the car) - nothing should wear out that quickly.

Also, since the problem in China was never really solved, as they just increased the warranty coverage to 10 years, it will be interesting to see how VW handle this problem in a market very close to home - France. Furthermore, the angry group of French VW owners claim that Seat, Skoda and Audi drivers are also reporting the same problems, so If this report turns out to be accurate, it will spark further outrage and may dent VW's famed 'bulletproof' reliability record.
21-10-2012: Hesitation of 2011MY 1.2 TSI with 7-Speed DSG can sometimes be cured by a turbo shim modification and software update to cure the problem, but that Skoda only makes it it available if owners report, even if the car is on Skoda's database as being susceptible to the problem.
12-6-2013: Australian VW DSG Recall
Australian VW DSG You Tube Video
Description of Australian Recall. What are the defects? Due to electrolysis, the DSG 7-speed transmissions are susceptible to conductive deposits forming in the gearbox control units, possibly causing the gearbox fuse to blow. Should this happen, the clutch will fully open due to power supply failure, causing the vehicle to roll to a stop if in motion. What are the hazards? In the majority of cases, the fault occurs when the engine is started with the vehicle stationary. If the fuse blows while the vehicle is in motion, however, a sudden loss of power at the wheels could in certain circumstances occur while the vehicle is being driven. This may pose a hazard to the vehicle occupants and other road users. All other functions of the vehicle (steering, braking, etc.) remain fully active.
5-9-2017: Service Action 34H5 is a software update, reoutinely being carried out when VAG cars fitted with the DQ200 7-speed dry clutch DSG are in for a service. Reports on forums suggest that it improves the gearchange quality.
We need your help with our latest Satisfaction Index, so that we can help others make a smarter car buying decision. What's it like to live with your car? Love it? Loath it? We want to know. Let us know about your car - it will only take a few minutes and you could be helping thousands of others.
Help us with the Honest John Satisfaction Index now