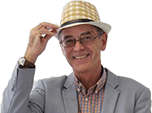 Proton Persona (1993–2000)
Last updated 26 March 2015
Decent enough to drive. Peppy engine. Cheap to buy.
Rattly trim. Unrefined gearchange. Unappealing cabin.
Updated 1 May 2001
Faulty starter motor relay may cause starter motor to operate independently of ignition switch. Starter motor relays to be replaced. Can suffer water ingress via rear light clusters.
Introduction
Owners' reviews
Dependable transport, worth considering if bought cheaply.