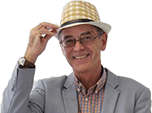 Peugeot 208 (2012–)
Last updated 9 May 2019
Video Road Test
Kerb weight
960–1670 kg
Warranty
3 years / 60000 miles
Servicing
12,500–20,000 miles
Driving
The engines offered by Peugeot generally emphasise fuel economy and low emissions over high performance, but there are two higher powered engines - a 156PS THP and a 200PS THP, the latter of which is only available in the GTI hot hatch version of the 208. Most buyers will go for a more run-of-the-mill model, though.
The entry level 1.0-litre and 1.2-litre VTI petrol engines are a bit lacklustre for motorway use, but are fine around town. If you want a petrol model then you're better off with a 1.4-litre or 1.6-litre VTI, which are better performers. The best balance of performance and economy comes from the e-HDI diesels – there's a 1.4 with 68PS and a 1.6 with 92PS.
They're reasonably refined at low revs, produce enough torque for overtaking and motorway driving and give genuinely impressive fuel economy - you'll get 55mpg even if you drive like a hooligan. Both the 1.4 and 1.6 e-HDI engines drop below the magic 100g/km emissions level, so they're free to tax every year, but bear in mind that they do cost more than petrol models to buy.
Whatever engine you choose, the 208 is reasonable to drive, but it has a few flaws that hold it back. It's good fun on a country road, but the suspension sometimes feels old fashioned and unsettled over the broken and rough road surfaces so common in the UK. It's not as much of a problem around town, though, so if that's where you tend to drive there's not much to worry about.
You will probably be frustrated by the gear change on manual models though, which isn't exactly pleasurable. It's notchy and imprecise, with the lever often demanding a second shove to get it properly into gear. Thankfully the steering is accurate and is reasonably well weighted, and thanks to the car's small size it's nice and easy to park, even though over shoulder visibility isn't great.
Despite the 208's shortcomings it's not a bad car to drive, it's just not quite as polished as the likes of the Ford Fiesta, which is more fun, or the Volkswagen Polo, which feels more mature and drives like a larger car. If an enjoyable drive is less important to you than styling or running costs then the 208 should be fine. 
Engines
| Engine | MPG | 0-62 | Top speed | CO2 |
| --- | --- | --- | --- | --- |
| 1.0 Puretech | 66 mpg | 14.0 s | 101 mph | 99 g/km |
| 1.0 Puretech 68 | 64 mpg | 14.0 s | 103 mph | 102 g/km |
| 1.2 e-Puretech 82 EGC | 69 mpg | 14.5 s | 111 mph | 95 g/km |
| 1.2 Puretech 110 | 61–66 mpg | 9.6 s | 117–118 mph | 103–106 g/km |
| 1.2 Puretech 110 Automatic | 55–63 mpg | 9.8 s | 117–118 mph | 104–116 g/km |
| 1.2 Puretech 68 | 60 mpg | 13.8 s | 103 mph | 108 g/km |
| 1.2 Puretech 82 | 59–66 mpg | 9.6–13.5 s | 109–118 mph | 99–109 g/km |
| 1.2 Puretech 82 Automatic | 67 mpg | 14.5 s | 111 mph | 97 g/km |
| 1.2 Puretech 82 EGC | 69 mpg | 14.5 s | 111 mph | 95 g/km |
| 1.4 e-HDi EGC | 83 mpg | 16.2 s | 103 mph | 87 g/km |
| 1.4 HDi | 74 mpg | 13.5 s | 101 mph | 98 g/km |
| 1.4 Puretech | 50 mpg | 11.7 s | 117 mph | 129 g/km |
| 1.5 BlueHDi 100 | 76 mpg | 13.3 s | 109 mph | 97 g/km |
| 1.6 BlueHDi | 79 mpg | 9.4 s | 118 mph | 94 g/km |
| 1.6 BlueHDi 100 | 81–94 mpg | 10.7 s | 116 mph | 79–91 g/km |
| 1.6 BlueHDi 120 | 79 mpg | 9.4 s | 118 mph | 94 g/km |
| 1.6 BlueHDi 75 | 81–94 mpg | 13.3 s | 106 mph | 79–90 g/km |
| 1.6 e-HDi | 74–79 mpg | 9.7–10.9 s | 115–118 mph | 95–99 g/km |
| 1.6 e-HDi 115 | 74 mpg | 9.7 s | 118 mph | 99 g/km |
| 1.6 e-HDi 92 | 79 mpg | 10.9 s | 115 mph | 95 g/km |
| 1.6 e-HDi EGC | 74 mpg | 11.8 s | 114 mph | 98 g/km |
| 1.6 Puretech | 49–50 mpg | 8.9–10.9 s | 118 mph | 129–134 g/km |
| 1.6 Puretech Automatic | 44 mpg | 10.7 s | 118 mph | 149 g/km |
| 1.6 THP | 49–50 mpg | 7.3–7.4 s | 134–135 mph | 129–135 g/km |
List Price from
£14,900
Buy new from

£12,216

Contract hire from

£163.61

per month