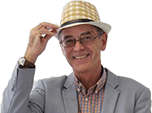 MINI E (2010–2013)
Last updated 26 October 2016
All electric MINI, good performance, claimed range of 156 miles, ideal for town, zero tailpipe emissions.
Just two seats, only available via a trial at the moment.
Updated 12 January 2010
The British government body that exists to promote business innovation in technology announced that a consortium led by BMW Group will be supported by a proportion of a £25m fund, enabling the MINI...
Introduction
Big car makers have been talking the talk about electric cars for years, but few have actually tried selling them. Prototypes are made, there are tightly controlled field trials involving 'partners' such as local authorities, but the cars never reach the showrooms. A good example of this is Peugeot, which built battery-powered 106 superminis in the late 1990s.
Now MINI appears to be going down a similar path. It's built 600 electric examples of its enduringly trendy hatchback. All are left hand drive, with 150kw (the equivalent of a whopping 201bhp) DC electric motors in the front, juiced by lithium-ion batteries so hefty that they take all the space formerly occupied by the rear seats and a large chunk of boot space.
Further compromise can be found at the front -they're all left hand drive- but the company makes no secret that these are prototypes. It canvassed for twenty people living in an area covering London, Oxfordshire and part of Hampshire (MINIs are made in Oxford and this is project partner Southern Electric's stamping ground), to pay £335 a month to lease the cars for six months them give them back, when the exercise will be repeated (something set to happen this spring), provided drivers have a garage to keep 'their' cars and the associated charging points. An on-street charger isn't an option.
The plan is to get an idea about patterns of use, so Oxford Brookes University academics will be asking questions of its electric vehicle guinea pigs. Anyone wanting to be in the second tranche of users might bear in mind that some 500 people asked to try the cars first time round.
Those whose names are drawn out of the metaphorical hat will be driving cars which are perfectly useable as urban transport; the market niche where most vehicle makers reckon 'battery electric vehicles' (a.k.a. 'BEVs') will sell. If nothing else, this Mini is a portent of things to come.