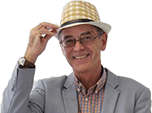 MINI Convertible (2009–2015)
Last updated 2 June 2018
Highly desirable and very pretty. Handles well even with the roof down. Lower emissions than previous MINI Convertible. Air conditioning now standard.
Options can easily add quite a lot to the final price.
Updated 2 June 2018
Leak reported from roof of 2013 MINI R57 convertible between the folding roof and the door seal on the passenger side. MINI quoted £500 plus to fix it.
Introduction
The second generation MINI Convertible is slightly lighter and narrower than the original model yet has sightly more boot space. Another change is the pop-up rather than fixed rear roll bars, giving the Convertible a much cleaner look. At launch, the new MINI Convertible was available as a Cooper, Cooper S, and JCW but in 2010, a MINI One Convertible was added followed by the 2.0-litre Cooper SD. 
Refined and mature it may be, but all MINI Convertible models are good fun to drive, with all the grip you'd need on the road. It has a desirable image and strong residuals.
Owners' reviews
This is the fourth one I've had in a row and love them.