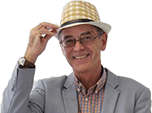 Mercedes-Benz SL-Class (2008–2012)
Last updated 20 May 2019
Great performance from all the engines with SL350 the pick of the bunch, neat folding metal roof.
Expensive with top versions more than £100,000.
Updated 31 December 2015
Report of water leaking into boot of 16,000 mile 2011 SL350, affecting the central locking system in the sump in the boot. Common problem on R230SLs since their launch in 2002.
Introduction
Four years ago, I wrote "Forget Ferraris, Rolls Royces, Bentleys, Lamborghinis, Porsches. The most desirable car you can buy is the new Mercedes 500SL. Wherever you happen to be, no other car impresses most of the people most of the time. It's the one car the world over that says you've arrived before you even start your journey."
That hasn't changed. The range has expanded up and down. You can now have a relatively fuel efficient £63,000 3.5 litre SL350 with 272bhp and 350 Nm torque. This is slightly better in all respects than the old 3.7 litre SL350. You can go one better with the new £75,880 5.5 litre 388bhp 500SL. Or you can go completely Puerto Banus with a £149,000 SL65 AMG that boasts 612bhp, 1,000Nm torque and a de-restricted top speed well over 200mph. Over the last year UK registrations have split 65.4% SL350, 23.2% SL500, 0.8% SL600, 9.1% SL55 AMG, while 1.5% cough up the extra £49,000 for an SL65 AMG.
People will know you have the latest model from the slightly cleaner styling with a more pronounced V shape bumper, three large air intakes, chrome fog light surrounds, new alloy wheel designs and new rear light lenses.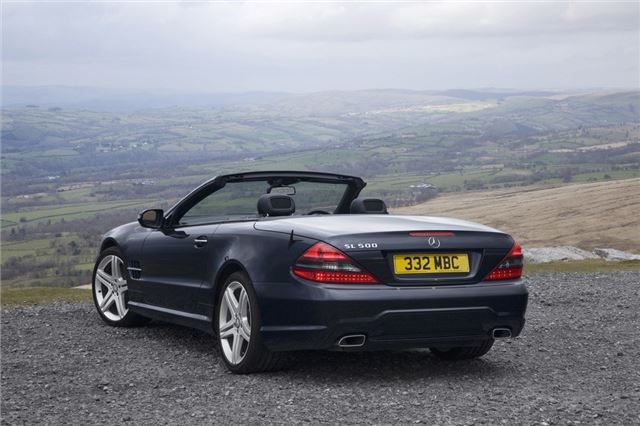 Owners' reviews
Great touring roadster / coupe, comfortable and well built
Contract hire from

£1,077.84

per month
Buy a Mercedes-Benz SL-Class from £16,967