Mercedes-Benz S-Class (2014) Review
Mercedes-Benz S-Class (2014) At A Glance
The Mercedes S-Class has become a barometer for the luxury class that all others look to. It shows the standard that everyone else must meet to even be considered worthy of a place at the top table and it's achieved this through a process off continual evolution. The result is this generation of S-Class that was launched in 2014 and continues to give rivals like the Audi A8 and BMW 7 Series headaches. That's no surprise when you travel in an S-Class and experience its smooth, cultured manners in every situation that lets its occupants relax and enjoy the ride.
The old chestnut of who builds the best luxury saloon in the world is somewhat moot nowadays when there are some that go so far beyond anything the mainstream Mercedes S-Class can offer. Even Mercedes does this with its Maybach model, yet the S-Class still has a claim on this title, especially if you introduce ration decisions such as value for money and running costs into the equation.
So, the latest S-Class offers luxury car buyers all they could ever want in a discreetly stylish package. For some owners, it will be their only means of transport as it covers so many bases, while for others the S-Class will be one of many choices of car at their disposal. Either way, you are in for a treat with one of the most comfortable and capable cars every made.
However, many of the S-Class models you will see on UK roads will be plying their trade as upmarket cabs.
This is a role to which the Merc is superbly well suited thanks to a range of fuel-efficient engines and lower carbon dioxide emissions than you would think possible for such a large car. There is also the option of a plug-in hybrid model that means even this large saloon can provide economy and emissions to shame most superminis.
At the other end of the scale, Mercedes has not forgotten about its customers who are not concerned in the slightest about running costs. For them, the S63 AMG that only comes in long wheelbase form provides the ultimate in luxury and performance thanks to its 612PS twin-turbo 4.0-litre V8 engine.
Inside every S-Class is a cabin offering masses of space for four or five passengers, depending on which seating configuration you prefer. While comfort may be the overriding ethos, the driver is just as well looked after with an ideal driving position, clear-cut controls and the chance to enjoy the S-Class' wonderful handling.
This is one of the most surprising facets of the S-Class, that it can be so cosseting yet still be fun to drive. Every S-Class has pulled off this clever trick and the latest model is helped by Magic Body Control that scans the road ahead for bumps and potholes to adjust the suspension in anticipation to ensure the smoothest ride possible.
There's plenty of other tech inside the S-Class and it uses Mercedes' large widescreen infotainment set-up as standard. This puts the S-Class ahead of most rivals straight away as it's easy to read and use, as well as suiting the prestige of the car whether you're sat in the front or back seats.
So, the S-Class is world class. Of that, there's no doubt. Some might find its approach misses a bit of the drama of a Maserati Quattroporte or heft of a Bentley, but the S-Class earns its accolades through being relentlessly good at everything it does.
What do owners think of the Mercedes-Benz S-Class (2014)? Check out our
Owners' Reviews
from people who live with the car day in, day out.
Reviews for Mercedes-Benz S-Class (2014)'s top 3 rivals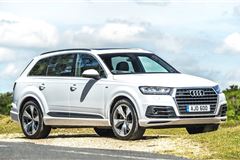 Audi Q7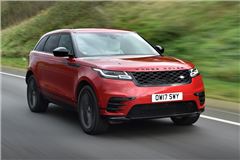 Land Rover Velar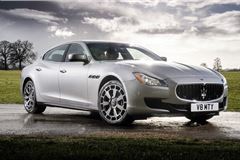 Maserati Quattroporte
Ask Honest John
What's the best car polish to use?
"Can you recommend the best polish to use on my Mercedes-Benz S-Class please?"
Take a look at our Top 10: Car polishes: https://kit.honestjohn.co.uk/top-tens/top-10-car-polishes/
Answered by
Georgia Petrie
What are the best five cars for cabin quietness and insulation from wind and road noise at speed?
"What are the best five cars for cabin quietness and insulation from wind and road noise at speed?"
The most surprising I have ever driven was the Peugeot 407 Coupe. Astonishingly quiet even at high speed. Otherwise, a Mercedes-Benz S500e, a Lexus LS600h (new Lexus hybrid next week), new BMW 7-Series, Citroen C6.
What second-hand luxury petrol alternatives are there to my Jaguar XF diesel?
"I want to replace my much loved Jaguar XF 3.0 Portfolio diesel. Having browsed a Mercedes-Benz forecourt and found only used diesel cars on offer, I would be interested to hear your suggestions for petrol alternatives to the Jaguar. Are all luxury car brands firmly wed to diesel technology?"
You can get the Jaguar XE and XF with a 3.0 V6 supercharged petrol engine. The Mercedes-Benz C350e is petrol hybrid. The fabulous S500 plug in hybrid has a twin turbo V6 petrol engine. The BMW 3 Series, Audi Q7 and Mercedes-Benz E-Class petrol hybrids are all available to order.
Which executive car has the lowest motorway road noise?
"Can you tell me which executive car is the quietest to be in when cruising on the motorway?"
Mercedes-Benz S500 petrol PHEV hybrid: http://www.honestjohn.co.uk/road-tests/mercedes-benz/mercedes-benz-s500l-plug-in-hybrid-2015-road-test/ But noter that the Government plug in hybrid grant has now been reduced from the figures in the test.
What does a Mercedes-Benz S-Class (2014) cost?
See also