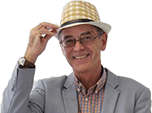 Mazda 6 (2008–2012)
What's good
Jan 2009 CAP data reveals Mazda6 2.2 D worth up to 39% of its cost new at 60,000miles/3yr.
19-02-2009: FIVE STARS FOR MAZDA6 IN EURO NCAP SAFETY TEST. For 2009, Euro NCAP has implemented a new assessment system that awards a single overall vehicle safety rating composed from scores achieved in four areas of
assessment: Adult Occupant Protection 77%, Child Protection 81%, Pedestrian Protection 49% and Safety Assist 71%.
15-02-2010: Used car experts at CAP Monitor predict that average model-for-model depreciation across the Mazda6 range will be about £13,000 - significantly less than upper medium sector rivals such as the Toyota Avensis, Volkswagen Passat, Renault Laguna, Honda Accord, Vauxhall Insignia and Ford Mondeo. For example, the best-selling Mazda6 2.2d TS2 163ps with a list price of £19,760 will retain 35 percent of its value over the benchmark period to be worth £6,850, depreciating by only £12,900. 
21-7-2019: Report of owner of 2010 Mazda 6 1.8i petrol model using half a litre of oil in 1,000 miles and the engine was noisy. Owner started using Shell V-Power 99RON and over the last year it has used no oil and the mpg has gone from about 38mpg to more than 43mpg in mixed motoring (according to the car's computer) as well as running much quieter. Owner says. "Taking the saving on oil and increased mpg the extra expense is more than justified, to say nothing of a more refined driving experience."
What to watch out for
Engine undertray collects floodwater or water from large puddles and is pulled off the car. Needs a hole cut into it for trapped water to drain.

No spare wheel, just a puncture repair kit. But full size steel spare available from Mazda for £70.

2.0 litre diesel can suffer same DPF problem of contaminated engine oil as previous Mazda 6 diesel.
2.0 litre diesels with DPFs are suffering contaminated oil and raised oil levels that can lead to engine damage. The dip stick has a Low, Full and X mark. Between L and F is 1cm and then X is 6cm above Full. The handbook says do not fill past X or you could damage the engine, yet unused fuel gets deposited in the sump by the DPF. So crucial to check the oil level at least weekly, and it it starts to rise towards X, book the car in to your Mazda dealer. It may be that an ECU software upgrade can cure this, and the engine will need an oil change anyway.
Some owners believe the 2.0 diesels are not suitable for town and/or stop start driving as the build up of particulates cannot be removed and contaminates the engine with diesel fuel, leading to costly engine replacements or 3,500 mile oil changes. More on this problem and how to avoid it in the DPF FAQ answer on this website.
20-04-2011: Supposed not to be a problem with 2.2 diesel as it has a different 'closed loop' type of DPF, yet to regenerate its DPF, even the 2.2 diesel must run at no less than 2,000rpm for 20 minutes . On a Mazda 2.2 diesel that is 75 mph in 6th gear, though obviously less in 4th or 5th. The car supposedly has 12,500 mile oil change intervals but is likely to dilute and contaminate its engine oil with diesel long before that, so the oil level needs constantly checking. CRUCIAL TO REGULARLY CHECK THE ENGINE OIL LEVEL.

14-03-2011: TPMS tyre valves are prone to failure from mixed metal corrosion.
28-05-2011: Apparently some cars have cracks in the rubber boot button, sometimes very fine, that let in moisture and then lead to the boot opening or remaining shut and cause a battery leakdown.
31-05-2011: 2.0 litre diesel DPF removal service: www.sinspeed.co.uk , but, unfortunately, this is outlawed by EC rules about removal of anti emission equipment that could feed through to the UK MoT.
5-2-2012: Timing chains of 2.2 diesels are stretching.
5-2-2012: DPFs failing to regenerate can bring numerous other problems: DPF Blockage (Loss Of Power, Warning Lights On Dash, Limp Mode); Stuck In Regen Mode (Dumps Diesel In Oil + Reduces Oil Lubrication); Blocks EGR valve (Carbon Backup); Backpressure Destroys Turbo (Carbon Backup); Carbon Backup Damages Injectors; Carbon Backup Damages Engine Seals & can cause overpressurising
17-7-2012: DPFs of 2.2 diesel continuing to fail, resulting in total engine failure if the oil/fuel level in the engine is not checked and addressed. Today had notification of another 2.2 diesel engine failure at 36,500, but at the time of failure the engine contained 8.5 litres of fuel/oil mixture so the driver had obviously not checked the oil level.
22-5-2013: DPF problem with 65k mile 2.2 diesel attributed by dealer to stretched timing chain.
7-6-2013: Seems to be a problem of the timing chain of the 2.2 diesel wearing against the engine block creating swarf that eventually blocks oilways. Happened to a reader's 46k mile 2009/59.
21-11-2013: In contrast to the reports of DPF problems, RA of Kirkcudbright has a 2011 Mazda 6 2.2 180PS diesel that has done 120k miles with no DPF problems at all and which he describes as "totally bomb proof."
24-11-2013: Previously unexplained reason for contaminated sumps on Mazda 6 diesels: If the engine management system hasn't been properly informed that the 12,000 mile service has been done, the PDF light comes on & 'regeneration' starts (= putting diesel to burn off the PDF debris, which also contaminates the engine oil.). Sometimes dealers fail to do this resulting in endless DPF regeneration.
28-1-2014: Injector seal failed on 43k mile 2009 Mazda 6 2.2 185PS diesel, leading to total engine failure and a potential bill of £7,600. Eventually, Mazda offered £3,800 towards the repair.
1-3-2014: Problems caused by blocked oil strainer in Mazda 2.2 diesel with full service history and low to medium mileage. Oil light came on. Garage dropped sump and found the strainer was carbonised. Cleaned it, flushed the old oil. 2,000 miles later oil light on again. Diesel specialist diagnosed the cause of oil deterioration to be is leaking injector seals. Lot of debris in oil strainer: carbon again and also metal filings. Mazda has issued a service bulletin to check oil strainers but the damage has already been done in many cars that are now 3 or 4 years old.
3-3-2014: Yet another 2008-2012 Mazda 6 2.2 diesel engine failure reported, this on a 53k miles 2009 car. First warning lights, followed by an oil and filter change, but light remained on. Seems to be the same oil strainer problem.
13-11-2014: 62,500 mile 2008 Mazda 6 diesel suffered fuel injector seal failure resulting in carbon contamination of the engine and a blocked oil strainer. No metal shards in strainer but strainer can't be replaced or cleaned and engine needs a new "lower engine panel" at around £680, which will take six hours to fit.
12-6-2015: Report of used 78k mile 2011 Mazda 6 needing a new steering rack prioer to sale due to a faulty torque sensor (steering angle sensor?). Apparently this is fairly common.
2-8-2015: Another case of a Mazda 6 2.2 diesel failing to regenerate its DPF and instead filling its sump with diesel then running on its sump oil until it blew up.
7-9-2015: Two Mazda 6 2.2 diesel bought by the same owner suffered clogging of the oil strainer in the sump during the same year. First car successfully rejected. 2nd car failed at 36,200 miles.
8-9-2016: Oil pressure light came on in 2010 Mazda 6 Sport diesel at around 66,000 miles. Found to be due to blocked sump oil strainer so engine had been running inadequately lubricated. Also had a seized injector which may have been contaminating the subp oil with diesel. Dealer said new engine needed.
22-1-2017: Report of heavy oil consumption of 1.8 petrol engine of 2009 Mazda 6. Mazda dealer said it was because the car had been driven too gently for the oil rings to remain bedded in properly.
17-3-2017: Report of DPF light flashing leading to the discovery that the timing chain of a 2011 Mazda 6 2.2 diesel was prematurely worn at 57,000 miles. I ghuess this was caused by engine oil contamination from the fuel introduced to actively regenerate the DPF sinking into the sump instead.
6-7-2017: A lot of brake problems all at once reported on an 83,000 mile 2010 Mazda 6 automatic. All the brake callipers started sticking, requiring replacement of the calliper pins as well as discs and pads. Exhaust system now attracting MoT advisorys.
24-11-2017: Report of 2009 Mazda 6 ngine and turbo failing at 106,000 miles due to blocked oil sump strainer. Car had been regularly serviced by Mazda dealer.
4-12-2017: Report of DPF light coming on in 2010 Mazda 6 2.2 diesel at 99k miles (no problems before). Probably because DOF has filled up with ash. Two options. One is to have the DPF sent away to be chemically cleaned by the Ceramex process, which costs about £400 all-in. The other is to replace the DPF, which costs about £1,000.
19-3-2018: Report of failure of power assistance to the steering of privately bought 2011 Mazda 6 Tourer.
28-11-2018: Report of problems with timing chain and camshaft of 2009 Mazda 6 estate in November 2017. Owner told timing chain had stretched, partly covered by used car warranty, but owner had to pay £650. Then told dealer could not time it properly because he thought the ECU has been remapped. 12 months later (car now at 76,000 miles), same problem again chain gone slack sounding like cement mixer. Dealer took it apart and said a tensioner had failed so replaced it and chain but could not set timing. Dealer tried to claim from Mazda for failed tensioner, sending photos. mazda replies that camshaft was worn causing timing to be out. Dealer says can eventuallys et timing but chain will stretch again.
11-4-2019: Report of rust inside the tailgate of a 2011/61 Mazda 6 estate but because the owner did not have the annual bodywork inspection since 2016, Mazda was entitled to void the no perforation warranty.
19-6-2019: Report of DPF clean, sensor change, timing belt and service in October 2018 at 86,000 on 2012 Mazda 6. It was returned to the garage with the DPF light on at 98,000 and for a service. However owner was told the timing chain is damaged because he did not get it serviced at 6,000 miles and diesel got in the sump. The reason for this was that the DPF was not actively regenerating properly and the reason for that was most likely that is is full of ash. A forced regen by the dealer can get rid of the soot but, by 80,000 miles, most DPFs are starting to fill up with ash and that prevents them from actively regenerating properly with the result that post-injected diesel to fire off the regen sinks into the sump. You either need a new DPF or need it to be chemically cleaned of ash by Ceramex.
14-8-2019: Report of airbag light coming on in 2008/58 Mazda 6 after airbag recall work was carried out in April 2019. Likely to be a loose connection.
Recalls
April 2017: Airbag safety recall affected 2008-2012 Mazda 6s.
31/5/2017: R/2017/163: Mazda3 (BL), Mazda5 (CW), Mazda6 (GH) Mazda6 Est (GH & GJ), Mazda CX-3 (DK) and Mazda CX-5 (KE): TAILGATE MAY DROP DOWN WITHOUT WARNING. Water may penetrate the tailgate strut cylinder. This may cause corrosion which may affect the strut's attachment. Fix: Replace both tailgate struts on affected vehicles. Mazda statement: "During routine quality checks it has been found that the rustproof coating on the tailgate support struts, one found on each side of the tailgate, on a number of Mazda vehicles may be insufficient. The resultant corrosion could ultimately cause the struts to break during operation of the tailgate causing it to drop suddenly, leading to potential injury". Repairs are supposed to take around an hour, it's free of charge, and the usual take care until the repair has been completed. VINs: JMZCW******100041 to JMZCW******159564; JMZGH******102007 to JMZGH******509238; JMZBL******100118 to JMZBL******575554; JMZGH******116434 to JMZGJ******345447; JMZDK******100043 to JMZDK******143515; JMZKE******100107 to JMZKE******482452. Build dates: 16-6-2010 to 1-4-2015.
We need your help with our latest Satisfaction Index, so that we can help others make a smarter car buying decision. What's it like to live with your car? Love it? Loath it? We want to know. Let us know about your car - it will only take a few minutes and you could be helping thousands of others.
Help us with the Honest John Satisfaction Index now