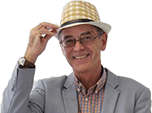 Lotus Elan (2013–)
Last updated 26 March 2015
Lightweight construction and 450bhp V6 should mean amazing performance, low claimed CO2 emissions considering performance on offer.
Never made it to production.
Updated 30 September 2010
Lotus Elan revealed
Unveiled at the Paris Motor Show, the Elan is the beating heart of the new Lotus line-up. It's a high performance sports car, that much is clear, it's a Lotus after all, but thanks to some clever innovations...
Introduction
The Elan features a 4.0 litre V6 engine capable of delivering up to 450bhp and taking into consideration its relative light weight of 1295kg, it's no surprise Lotus says that the Elan's performance edges on supercar. It sprints from 0-62mph in 3.5 seconds and instead of a manual gearbox there is a seven-speed DCT double-clutch semi-automatic. In keeping with the rest of the new Lotus range, the Elan features optional hybrid technology with KERS, which helps keep emissions low at 199g/km of CO2.
It's a two-seater although is available as a 2+2 as an option, with Lotus describing it as a high performance car that's also practical enough to live with everyday.