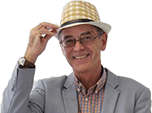 Lexus IS (2005–2013)
Last updated 16 April 2019
Very well built. Top quality interior. Lexus dealers are best in the business. Impressive refinement. All engines chain cam. IS250 probably the most reliable car you can buy.
Poor change of manual gearbox is not suited to V6 petrol engine. IS250 thirsty. Ride and handling lag behind C-Class, 3 Series and A4. Rear seats don't fold.
Updated 22 March 2019
Report of head gasket failure on 2009 Lexus IS220d at 135,000 miles. (May be more than just the head gasket; may be a cracked head.) Repair quoted at around £3,000 and car worth no more than that....
Introduction
For the 2nd generation Lexus IS, a chain cam 2.5 litre V6 petrol engine replaced belt cam 2.0 litre straight six. Manual or auto. Also offered with 2.2 litre chain cam diesel, manual only. Most of the diesels have excessively high gearing in 6th.
Extract from 2006 road test of Lexus IS250 manual
"I was supposed to get an IS250SE auto. But due to press-refleeting it turned out to be a brand new manual with just 36 miles on the clock. Both have six speeds, so plenty of ratios to make the most of the engine's top-end power. But changing them by hand was a chore I could have done without.
That said, it's a nice transmission. The lever has the heaviness of a big workshop lathe, together with the oily precision of a rifle bolt. So you can slot it from 6th to 3rd or 4th to 6th without any fear of hitting the wrong ratio. The only cog in the works was the ease with which the 1st to 2nd synchromesh could be beaten. Continuing with industrial analogies, the parking brake is like something out of a signal box, yet angled towards the driver and really nice to use (so no excuse for giving the guy behind red eye at the traffic lights).
Though actually slightly shorter and narrower than an Alfa 159 the IS250 has very solid, 'big car' feel to it. Everything about it feels of the highest quality you can buy in its size and price range. Nicely chosen materials. Solid knobs and stalks. Rock hard ride.
That was partly due to the 225/40 R18 front and 255/40 R18 rear tyres that identified the 'Sport' model I drove. Remember the old Peter Sellers movie 'The Mouse That Roared'. Well, these were the tyres that roared. On anything but billiard smooth tarmac they turned what was otherwise an extremely refined car into quite a noisy one. They also affected its handling, seeming to make the car a bit twitchy on fast motorway curves.
Happily, as with the Alfa 159 and the BMW 3 Series, you don't have to have 18" wheels. Standard cars come on 205/55 R16s. SE and SE-Ls on 225/45 R17s. You can upgrade from 16" or 17" to 18", but not the other way round, which makes sense because 18" only come as standard on the 'Sport' version."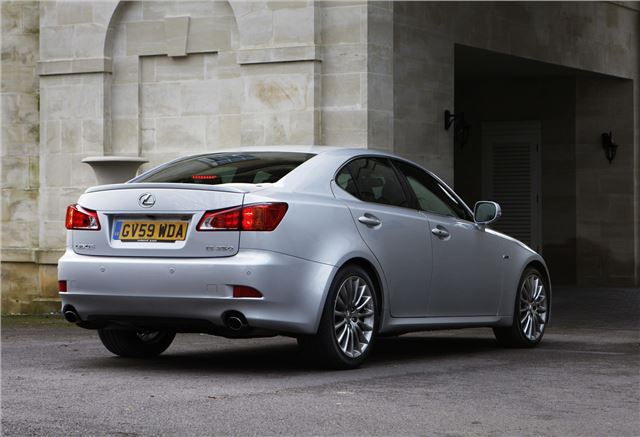 Owners' reviews
Wonderful but could use more power
The most refined car I've ever driven
Smooth, solid and reliable
Soft power, hard wearing. Winning ways.
List Price from
£31,900
Buy new from

£28,802

Contract hire from

£272.63

per month