Honda Jazz (2001–2008)
Last updated 12 January 2018
Clever interior redefined the small car. Most space efficient small car built. Very reliable first 3 - 4 years.
Can be expensively unreliable at over 5 years old. 110PS 1.5 litre engines were never available in the UK.
Updated 12 January 2018
Report of failure of weld/seal between roof section and side panels of a 35k miles 2006 Honda Jazz leading to water draining into the spare wheel well. Quoted £180 to repair.
Introduction
The Honda Jazz was Japanese Car of the Year 2001 and remained the best-selling car in Japan for many years, finding 20,000 new owners every month and 36,000 more on the waiting list. Its 'magic seats' interior put it ahead of the entire crop of new small cars. It still beats everything else on versatility, economy, specification and price. Just like the Model T Ford in 1909 and the Mini in 1959, it was (and still is) the right car at the right time.
Honda Jazz 2002 CVT-7 Road Test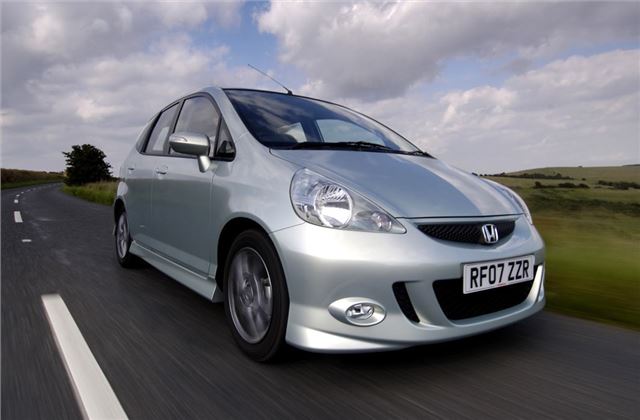 Owners' reviews
Reliable and economical with a superb CVT, seven speed gearbox.
Awful reliability and a company that doesn't care about it reputation.