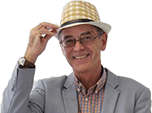 FIAT Sedici (2006–2013)
Last updated 24 August 2016
All models originally had switchable four-wheel drive. Seats five. Good crash test ratings.
No two-wheel-drive automatic version. Boot has a high sill. Original 1.6-litre petrol engine was slow.
Updated 26 February 2015
Series of problems with mostly town-driven 2008 FIAT Sedici 1.9 diesel:
" I bought a Fiat Sedici 1.9 diesel in July 2008 from Perry's in Aylesbury. In March 2013 the engine warning light comes on with 46,000 miles on the clock, initially I took it to my local garage each...
Introduction