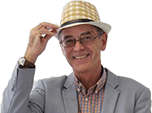 Citroen C1 (2005–2014)
What's good
Pedestrian friendly. 4 Star NCAP rating.
Cheap to run. Group 1 insurance. 60mpg. Handles well. Low list prices. 2012 model emits just 99g/km CO2.
Surprisingly good front passenger protection in the event of heavy frontal impacts.
What to watch out for
Base Rhythm models did not have rear head restraints, and rear passengers heads are close to the back.
Do not open the glass hatchback in a high wind because a sudden gust can catch it, twist it and shatter it.
Water leaks into load area via extractor vent. Have also been water leaks into load area and rear via misfitted rear door and hatch seals or rear light seals. More leaks reported through radiop aerial seal and passenger door seal.

'Whirring whine' from 1.4HDI may be failing timing belt tensioner, which is a roller bearing device like the idler pulley, but with a reddish rubber/nylon damper. Gates cambelt kits include this part. Wise also to replace waterpump which it driven by the timing belt.

Water pump failures common at about 3 years old.

One report of a transmission oil leak on an Aygo (same car).

Exhaust back boxes may only last 2 years before rusting through.

Reports of leaking waterpumps on 1.0 petrol engines.

Clutches seem to let in water, leading to surface corrosion and premature wear. Can last as little as two and a half years. TSB to replace 180mm clutches with 190mm clutches. All fitted with 190mm clutch from 2009 facelift. See recalls.

Rear wheel brake cylinders prone to failure. One case after 4 years and 4,000 miles. Another just 2 months from new.

On 5 door models the glue holding the rear door windows to the hinge eventually fails and the windows fall out.

Well used key operated drivers door and boot doorlocks may only last just over 3 years.

Cat converters may also fail after 2 - 3 years.
Reports of power steering failures at 3 - 4 years old, costing £650 for a new motor, though may have been caused by drivers burning out the motor by holding it on lock.
3-3-2012: Problems cropped up together on Peugeot 107 just over 3 years old. For clutch noise quoted £ 664 to replace. In addition the dealer also found: radiator bottom joint rusty cost £ 314, water pump leaking cost £ 256, rear suspension mountings pierced cost £143. The car had been serviced by the same dealer just 5 months previously and the service report attached to the invoice showed no defects whatsoever.
28-7-2012: Clutch and waterpump failures common on 2005 - 2009 C1, 107 and Aygo. Bigger, stronger clutch fitted in production from 2009.
14-2-2013: Electric Power Steering failed on 2005 C1. Suggested Power Steering Services for a recon.
24-3-2014: Another water pump failure on a 19k mile 6 year old Aygo, costing £278 + VAT to replace. This is to be expected in C1, 107 and Aygo at around 6 years of age.
20-3-2015: Most common fault with Citroen C1s in Warranty Direct claims data shown to be electrical.
Recalls
Citroen Recalls Website. Register to receive recall/TSB information direct from Citroen.
29-1-2010: Sticking Accelerator Pedal recall announced on AYGO (Feb 2005 - Aug 2009). Customers who experience the problem should phone 0800 1388 744
0800 1388 744 . Must also apply to Citroen C1 and Peugeot 107. Official recall announced by PSA 1-2-1010. "PSA Peugeot Citroën has decided, in line with its stringent quality policy, to launch a similar programme for a selected range of Peugeot 107s and Citroën C1s which are produced in cooperation with Toyota in a shared plant. This precautionary recall concerns less than 10% of Peugeot 107s and Citroën C1s in circulation in Europe, ie 97 000 vehicles."
Unknown date TSB: "the vehicle manufacturer has issued a technical bulletin regarding clutch noise issues and premature clutch wear on the Toyota Aygo-1.0, Peugeot 107-1.0 and Citroen C1-1.0. In cases where a customer complains of slipping clutch, noise from clutch during stop and go conditions orabnormal smell from clutch a service directive has been issued to replace the original clutch with a larger diameter clutch assembly. The original 180mm clutch will now be replaced with a larger 190mm clutch with increased clutch cover mass to rectify premature wear and noise issues."
Call
Send SMS
Add to Skype You'll need Skype Credit Free via Skype
We need your help with our latest Satisfaction Index, so that we can help others make a smarter car buying decision. What's it like to live with your car? Love it? Loath it? We want to know. Let us know about your car - it will only take a few minutes and you could be helping thousands of others.
Help us with the Honest John Satisfaction Index now