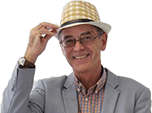 Audi TT Roadster (2007–2015)
Model History
February 2007
Audi TT Roadster launched in UK
The successor to the still sought-after original TT Roadster, launched in the UK in 2000 - and arrives with its first UK customers in April. To keep weight down, the new TT Roadster retains a cloth hood which is electro-hydraulically powered. A powered mesh wind deflector is also fitted as standard to UK TT Roadster models to streamline airflow through the cabin and minimise buffeting.
The new generation TT Roadster was initially powered by either the 2.0-litre Turbo FSI petrol engine with 200bhp or the 3.2-litre V6 petrol unit with 250bhp. In common with the Coupe, 2.0 T FSI versions are front-wheel-driven, and the 3.2-litre models distribute their power via the acclaimed quattro four-wheel-drive system. Six-speed manual transmission is a standard feature of both versions, with the S tronic twin-clutch automatic transmission (formerly known as DSG).
Underpinning the latest Roadster is a new suspension configuration. Helped by its wider track, and by new electromechanical speed-sensitive steering and a new high performance braking system, the advanced chassis permits dramatic improvements in the TT Roadster's handling adjustability and overall agility compared with the outgoing model, combined with noticeable gains in ride comfort.
To amplify these major improvements even further, a magnetic ride system is also available as an optional extra. The system's sophisticated dampers are filled with a magnetorheological fluid containing minute magnetic particles that can be influenced by an electromagnetic field. By applying a voltage to the system's electromagnets, the viscosity of the fluid is altered by the affected magnetic particles, increasing resistance to damper movement to iron out pitch and roll when necessary, and reducing resistance when ride comfort takes precedence.
Stability at speed is also enhanced by an electrically powered rear spoiler which helps to increase down force on the rear of the TT Roadster, and retracts to sit flush with the body when not required. The TT Roadster is 137mm longer and 78mm wider than its predecessor, but only 8mm higher. It is now 4178mm long, 1842mm wide and 1358mm high. The TT's wheelbase is 2468mm (plus 45mm).
June 2007
'Audi exclusive' allows buyers to customise their TTs. Options include two-tone Fine Nappa Leather upholstery and extended leather trim with seat centres and door panels in a choice of silver, crimson red, signal orange or saddle brown colour schemes.
Audi exclusive programme offers a virtually infinite number of customisation possibilities across all Audi models, including in excess of 30,000 pre-mixed exterior paint colours. Bespoke paint mixtures can match team colours, favourite lipstick shades, etc, also possible.
February 2008
TTS launched
The first Audi TT to sport the evocative 'S' insignia denoting extraordinary performance - the new 272bhp TTS - was launched. Equipped with either a standard six-speed manual gearbox or the option, at £1,400, of the Audi S tronic twin-clutch transmission, the most extreme TT to date will reached its first UK customers in the summer of 2008.
Extensive revisions to the 2.0-litre turbocharged and directly fuel injected petrol engine that already powers the TT have enabled its power to be boosted from 200bhp to 272bhp and its torque from 280Nm to 350Nm, available between 2500 and 5000rpm.
Audi magnetic ride - the innovative adaptive damping system employing sophisticated magnetorheological fluid-filled dampers that firm up or soften under the influence of an electrical charge provided by electromagnets - is fitted as standard to the TTS. It ensures that handling agility befits the 'S' badge without ruling out an absorbent ride.
The most extreme production TT to date highlights its capabilities from the front through newly designed xenon headlamps incorporating trademark Audi LED strip daytime running lights, a redesigned front apron incorporating larger air intakes and aluminium-look door mirror housings. The profile view is enhanced by deeper side skirts and exclusive 18-inch alloy wheels, which can be upgraded to 19-inch '5-spoke star' alternatives, while at the rear a revised rear bumper surrounding quad-tailpipes subtly conveys the newcomer's extra performance potential.
Inside, two-tone leather sports seats, exclusive 'S' instruments with white needles, metal pedals and special aluminium trim elements enhance the already very highly regarded sports interior.
March 2008
Diesel TT TDI Introduced
The TT TDI Roadster was launched in the UK with the first deliveries arriving in the summer. The 140mph Audi TT 2.0 TDI quattro - brings 50mpg-plus fuel economy and a 23 per cent reduction in CO2 emissions.
The engine is a 2.0-litre, four-cylinder TDI with performance and refinement-boosting common rail fuel injection incorporating advanced piezo injection technology. The economical new powerhouse transfers to the TT with an upgrade to 170bhp and an impressive 350Nm maximum torque output - more than even the 3.2-litre V6 petrol model can muster.
January 2009
A quattro version of the 2.0 TFSI model was launched while at the same time the S line trim was introduced. It adds an S line-specific front grille, exclusive S line front and rear bumper designs, side sill extensions and, for four-cylinder models, chrome trimming for the exhaust tailpipes.
Trademark 18-inch five-spoke design alloy wheels also replace the 17-inch Trapez design wheels in 2.0 TFSI petrol and 2.0 TDI quattro versions, and the 18-inch 10-spoke design wheels in the 3.2 V6 models. Sports suspension lowered by 10mm and with unique S line settings is common to all models, as is an upgrade to the short-shift manual gearbox with its quicker, even more sporting shift action (unless the S tronic twin-clutch transmission is specified).
Inside, S line embossing for the sports seats, brushed aluminium inlays and a three-spoke multifunction S line steering wheel stamp the S line mark on the TT interior, which in common with standard four-cylinder models also features leather and Alcantara mix upholstery, electronic climate control, a Driver's Information System (DIS) and a Concert audio system with single CD player. Standard and S line versions of the V6 models are further enhanced by full Fine Nappa leather upholstery (with S line embossing in S line models) and front seat heating.
March 2009
The cheaper, entry-level 1.8 TFSI TT Roadster was launched, slotting into the range just below the existing 2.0 TFSI but running its more familiar relative impressively close both on the equipment checklist and on the move thanks to its all-new 1.8-litre TFSI petrol engine.
The state-of-the-art turbocharged and directly injected 1.8-litre TFSI unit is linked to a six-speed manual transmission and delivers 160bhp and a healthy peak torque output of 250Nm from 1500rpm right through to 4500rpm. This powers the TT Roadster 1.8 TFSI to 62mph in 7.4 seconds. A top speed of 139mph is possible where conditions allow, as is an impressive combined fuel consumption figure of 40.9mpg, equating to CO2 output of 159g/km.
Underpinning the latest Roadster is the same advanced suspension configuration that has consistently earned plaudits in the TT for its balance and agility, and in common with other TT models this can be further enhanced at extra cost by the Audi magnetic ride adaptive damping system. 17-inch Y-design alloy wheels connect the high-tech chassis to the road in the new 1.8 TFSI model.
April 2010
Audi announced the 2011 Model Year TT Roadster with updated including a newly adopted 2.0-litre TFSI engine, which improves fuel economy by up to 14 per cent.
The upgraded 2.0-litre Turbo FSI petrol engine has improvements in power, torque and overall efficiency compared with the 200bhp version it replaces. Delivering 211bhp a 350Nm torque peak between 1600rpm and 4200rpm, it enables the TT 2.0 TFSI with six-speed manual transmission to reach 62mph from rest in 6.1 seconds - 0.5 seconds more rapidly than its predecessor - and raises its top speed from 149mph to 152mph. Even more impressively, it boosts economy potential from 36.7mpg in the combined cycle test to 42.8mpg, and pares back CO2 output from 183g/km to 154g/km.
The gains made possible by this new technology are augmented by a recuperation system which recovers energy during braking and coasting phases in this latest generation TT, and which also extends to the 160bhp 1.8-litre TFSI petrol engine that continues to power the TT Roadster and the 170bhp 2.0-litre TDI.
The Audi magnetic ride shock absorber system that offers even greater poise for TT models as an optional extra, and is fitted as standard to the TTS has undergone some additional development work. 'Normal' mode now offers an even more finely judged balance between ride refinement and handling composure, and when the 'Sport' mode is selected an even tauter and more focused handling bias is elicited.
Another new development that will please sporting drivers can also be incorporated at extra cost in conjunction with Audi magnetic ride. The Sport button, which has been a standard feature of the TT RS since launch and now becomes available as an option for all other models, allows the driver to alter the throttle pedal response (in manual versions), the degree of servo boost provided by the electromechanical steering and the engine note.
The outside now subtly incorporates a more striking front bumper design with deeper air intakes based on the look that was previously reserved for S line versions. New alloy wheel designs raise the profile view, and at the rear a diffuser inset into the rear bumper and also adopted from S line versions adds even more sporting emphasis. 2011 Model Year TT models will also be more distinct thanks to five new metallic and pearl effect paint options.
S line models get a bumper and grille treatment which closely resembles the look of the TTS in its familiar current form, and which is further enhanced by standard xenon headlamps with LED daytime running lights. The interior features new aluminium-look applications for the steering wheel, the centre console and the door liner, and a new high gloss finish for switches, panel surfaces and air vent inner sections. The aluminium strip above the glove box door is now brushed grey. There are three new interior colours from which to choose - nougat brown, titanium grey and garnet red.
The specification range in the UK has also been simplified. A 'Standard' trim level is now reserved solely for the TT Roadster 1.8 TFSI, and at extra cost this can be upgraded to Sport or S line specification. All other versions (excluding the TTS and TT RS) begin at Sport level and can be upgraded to S line.
May 2012
Audi revised its recommendation for timing belt replacement on the 2006 - 2008 200PS 2.0TSI engine to be 75,000 miles or 5 years whichever comes soonest.
What does a Audi TT Roadster (2007 – 2015) cost?
List Price from
£32,165
Buy new from

£25,175

Contract hire from

£274.79

per month
Get a finance quote with CarMoney
Buy a used Audi TT from £9,950