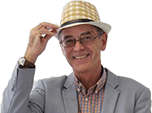 Audi A5 Cabriolet (2009–2017)
Last updated 18 May 2018
Good looking convertible that effectively replaced the popular A4 Cabriolet. High quality and stylish cabin.
High number of faults and problems with early models but should be sorted by 2009. Oil consumption problem with 2.0 TSI.
Updated 14 May 2018
Report of 2015 Audi A5 Cabriolet bought on 29th March 2018 to be letting in a considerable amount of water, filling the rear passemger footwell to a depth of 2 inches. Different audi dealer dries it...
Introduction
Audi kept knocking out its 80-based four-seat Cabriolet long after the car on which it was based had been replaced. An enduringly handsome European car, it was favoured by the Princess of Wales, and liked for its quality build and style.
Chopping the roof off made it a bit of a jelly to drive, but that hardly got in the way of sales.
Things changed when the A4 cabrio was launched. Audi did a thorough job in making it bodily solid and introduced the innovation of diesel versions, something which now hardly raises an eyebrow.
That process has continued with open versions of its handsome A5 coupe, which are now reaching UK showrooms, and in engineering terms are hardly poor relations, being as up to date as anything Audi produces.
Audi A5 Cabriolet 2009 Road Test
Audi A5 Coupe, Cabriolet and Sporback 2011 Facelift Road Test
Owners' reviews
Pretty when parked but not nice to drive at all
great all rounder fast in sport greta looks