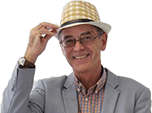 Alfa Romeo Giulia (2016–)
Last updated 19 June 2018
New saloon from Alfa to replace the 159. Stunning looking. Top model rivals BMW M3.
On sale in the UK from late 2016.
Updated 14 June 2018
Alfa Romeo Giulia Quadrifoglio NRING introduced
It has a 2.9 V6 Bi-Turbo petrol engine with 510PS and torque of 600Nm powering a top speed of 191mph and acceleration from zero to 62mph in just 3.9 seconds. Standard equipment on the NRING models...
Introduction
The Giulia certainly looks the part: it's aggressive, sleek and distinctive. What's more, on paper at least, there is a Giulia for everyone, with the range encompassing everything from efficient diesels to supercar munching V6 petrols.
As you might expect, the diesels will dominate the sales, with the majority of Giulias being aimed at fleets and family buyers.
Like all rear-wheel drive Alfas, the Giulia's is very much geared towards driving pleasure, with firm suspension, responsive steering and a torque packed engine. The four-cylinder unit is all-new and produces a considerable 450Nm from 1750rpm.
Claimed economy is impressive - which is good news for company car drivers. Officially, the Giulia will return 67.3mpg and 109g/km of CO2, which is on par with its rivals. All 2.2 diesels get an eight-speed automatic gearbox as standard, which delivers power to the rear-wheels with smooth precision, making it easy to take advantage of the Giulia's grippy and balanced chassis. 
The fit and finish of the cabin is a lot better than anything found in previous Alfa cars though, with lots of soft touch materials and high quality plastics. It's not quite up to Audi standards, but a huge improvement over previous Alfa Romeos. 
The infotainment isn't anywhere near as advanced as those found in BMW, Audi or Jaguar. A 6.5-inch screen is mounted in dash and, while it is clear enough to read on the go, the graphics look blocky and dated. The system operation also lacks the slick operation and quality of those found in the latest BMWs and Audi models. However, boot space is good - with 480 litres - although the shallow boot opening can make it tricky to fit bulky items in.
That's not to say you should dismiss the Alfa Romeo Giulia outright. It has some very likeable traits that make it a genuine alternative to the mainstay of otherwise bland looking upmarket saloons. We should also point out that the Giulia boasts superb handling. It drives as well as the 3 Series and in our opinion looks far more striking than anything Mercedes-Benz, Audi or Jaguar can muster.