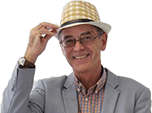 Is buying a Japanese import a good idea?
Is buying a Japanese import a good idea? I'm considering a Honda FR-V.
Asked on by scfc_151

Answered by
Honest John
Basically these cars are MoT failure. Japan has a much tougher vehicle inspection regime called the Shaken tests, at three, five and seven years old, then every year. It can cost more to get the car through a Shaken test than it is worth. So, though the cars still run, they are auctioned off for export to poorer countries like the UK. That's what you're buying, plus the considerable cost of transport to the UK, EU import duty of 10 per cent and UK VAT of 20 per cent.
Similar questions

My niece, who already has a seven year old, is expecting triplets. What would be your recommendation for a vehicle suitable to transport two adults, a seven year old and three babies (including all the...

I'm thinking about getting a Nissan Elgrand. Do I have to pay the duty on it as well as the price of the motor?

I'm looking for a car that has three full size seats in the back. I need to be able to fit an adult in the middle rear seat, between two children's car seats. My budget is only small (not helpful I know)...
Related models

Clever way to carry 6 in 2 rows, like a Multipla, but with Honda quality. 1.8, 2.0 and 2.2 all chain cam engines.