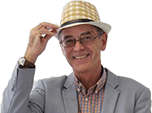 Volkswagen Passat tyres - how can I improve fuel economy?
I am currently running my 2008 Volkswagen Passat on Bridgestone Potenza 235/45R17 94Y RE050A tyres which are coming up for replacement. Can you recommend any other make of tyre. I do about 10000 miles year about 50 per cent on motorways.
Asked on by Kevin scrase

Answered by
Honest John
Michelin Primacy 3s are probably your best bet for fuel efficiency, grip and tyre life.
Similar questions

Would changing the tyre spec of a car change the mpg? If so, by how much? The Ines we are looking at come with an 18-inch alloy and we are looking at the 17-inch optional extra for comfort. Also would...

My wife's Audi A2 1.4 TDI SE (purchased as a demonstrator in 2005) has never had its 175/60/R15 tyres renewed. Our NCT (MOT) inspection notes the age of the tyres (without failing the test). As the annual...

What is the best tyre to buy in terms of longevity and reliability for my Ford Fiesta Style (2006) model? And also what size alloy rims would I need to buy?
Related models

Spacious and comfortable. Wide range of engines. Big, boot with lockable seatbacks. Generally better from May 2008 onwards.