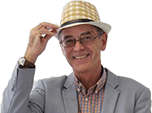 Why won't my 1983 Saab 99 fire following a breakdown?
I have a 1983 Saab 99. Not having used the car for a month, I was driving to my mother's with lower oil pressure than usual at 40psi when the engine suddenly cut out descending a gentle incline. There is fuel in the carburettor, a spark at the plugs, and the recovery man thought that the cause might be a slipped or jumped timing belt, which I find difficult to accept since it is chain cam. I took off the carburettor, cleaned it, replaced the diaphragm and contact breakers and it turns over well but refuses to fire, despite sounding as if it will do so. It sometimes runs very weakly for a few seconds and dies. It does not respond to the accelerator. I don't want to scrap it if I have stupidly overlooked something obvious. I think some time ago you mentioned an organisation that scraps cars and gives the money to charity. I would be grateful if you would pass on the name.
Asked on by MS, via email

Answered by
Honest John
Even a cam chain can slip if it becomes starved of oil and stretches. Also, have a look at one of the spark plugs. If it's covered in oil, the piston rings or valve stem oil seals have failed. If it's covered in petrol, it's not sparking. The charity is
giveacar.co.uk/
.
Related models

Quirky, solid, rational and interesting saloon