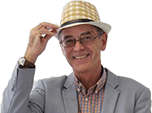 Should I reject my Jaguar XJ following an oil leak problem?
Having purchased five Jaguar vehicles, all brand new, in the past five years, my last is an XJ obtained in October 2012. The car is suffering an oil leak. The dealer asked to keep the car for several days to try to identify the source of the leak. I was not offered a courtesy car. Three days later, my car was returned, but then the same problem occurred again two weeks ago. The dealer checked, told me the oil leak had returned and to book it in three weeks later by which date they would have a courtesy car. At this point I decided to reject the car as "not of satisfactory quality". Despite repeated requests I have heard nothing from the salesman, sales manager or dealer principal. The car has only been driven 2400 miles. What can I do?
Asked on by GC, Hartlepool

Answered by
Honest John
Send a letter to the dealer principal of the Jaguar dealer by Post Office special delivery itemising your complaint and telling him that if, as the supplier, he does not fix the car permanently you will take it elsewhere, commission another Jaguar dealer to fix the oil leak permanently up to the small claims limit of £10,000, then sue the dealer who sold you the car for that amount via the small claims track of the County Court. Law here:
www.honestjohn.co.uk/faq/consumer-rights/
Related models

A characterful alternative to the go-to German luxury saloons and far more engaging to drive. Diesel offers low emissions and tax but is very strong. Excellent overall refinement.