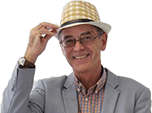 Is Shell monopolising fuel stations in certain areas?
I wonder if it's been noticed that Shell has recently bought virtually all the other petrol stations in the Camberley area. We had an Esso, a Texaco and I think two other brands. They are now all Shell. The price of diesel in Camberley is now 4p to 5p more than in Reading. Previously our local Tesco and Shell used to be very competitive, but now they have diesel at 144.9p, the same as all five local Shells. Yet Tesco in Reading was 139.9 on Saturday. Perhaps the competition watchdog should look at Shell's dominance in certain areas that pushes up fuel prices.
Asked on by NK, Camberley

Answered by
Honest John
That's interesting, because Shell has just done exactly the same thing in Weybridge and Addlestone, taking over two Total fuel stations. But Tesco Brooklands remains in Tesco's hands. I will watch the situation. The price of Fuelsave diesel this morning was 142.1p.