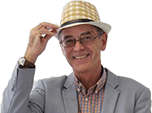 key snapped in the ignition?
I've snapped my key in the ignition I'm wondering what a realistic price to get it fixed by a garage is and also would it be easy enough to do it myself? I'm a novice at cars.
Asked on by cisse9

Answered by
Honest John
Impossible to answer by email. The first thing to do is buy a pair of needlepoint pliars and try to extract the blade of the broken key. If successful, get another one cut by Timpsons.
Similar questions

I have recently purchased at Peugeot 207 which only had one key as the previous owner had lost one. When I contacted the dealer at they were charging £80 for the key, £30 for the key code and £65 to program....

I have lost the only key to my volvo v70 - the dealer wants £300+ for replacement. Are there alternatives?

One of our Land Rover Freelander 2 ignition keys does not recharge when driving and cannot be relied upon to open the car. We have asked our local dealer for help and they quoted £220 + VAT for a replacement...
Related models

Far better than previous Vectra. Now with decent handling and an excellent ride. Plenty of safety kit. Roomy in the front. Big boot. Good looks.