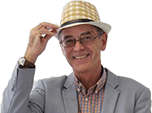 KeyFobRepair - good reports?
Keyfobrepair.co.uk (Crescent Radio Ltd, Palmers Green) offer a key fob repair service, refurbishing & replacing faulty switches, failing batteries, etc for £16.50. Have you heard reports on them from your correspondents. Are they recommended?
Asked on by Geoff Parry

Answered by
Honest John
Yes, lots of accolades. Many very happy customers.
Similar questions

Just a recommendation for www.keyfobrepair.co.uk . They were able to fix my keyfob (central locking feature had broken) where Renault and a local specialist failed. Very courteous, helpful and ultra speedy...

I was delighted with the duplicate key service from www.lkmonline.com , which you recommended to me. To get the three keys back so soon, already re-programmed is impressive. They arrived today (Tuesday)...

I have lost the only key to my volvo v70 - the dealer wants £300+ for replacement. Are there alternatives?