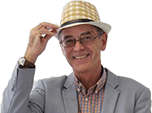 Purchasing diesel abroad
Using premium fuel (Shell V-Power) seems to be the only way to avoid particle filter problems with AUDI A3 in the UK.

What grade Diesel do I need to purchase on Mainland Europe to avoid the same problem?
Asked on by M.R.FELDMAN

Answered by
Honest John
The same. The grades are duplicate there and Shell is available everywhere.
Similar questions

I thought you might be interested to hear about my DPF experience. I drive a 2010 VW Golf 2.0 TDI GT, which I love. The mileage to date is less than 3,000. I always use BP Ultimate diesel despite the extra...

"Morrisons are reducing fuel prices" according to many subscribers on a Ford Forum ther has been much discussion on NOT using diesel form Morrisons due to the higher bio diesel content. Ford also advises...

All modern diesels have DPF problems if used for short journeys but are some makes worse that others?
Related models

Good choice of engines. Some petrol engines now chain cam. Comfortable and well built interior. cheap to run 1.6 TDI. Feels very refined especially on the motorway.