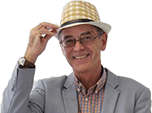 Should my car have daytime running lights fitted?
Should my 2016 Ford Focus have DRLs whether LED or not?
Asked on by Patrick White

Answered by
Dan Powell
Yes. They were introduced in February 2011 as a mandatory fitment to all-new model being introduced to the UK.

Some manufacturers were allowed to sell cars without DLRs after 2011 - because the model was already on sale before the European rules came into force. However, given your Focus was launched in 2014, it doesn't fall into this category.
Similar questions

The offside daytime running light on my 2016 Kia Cee'd intermittingly flickers. If this condition occurred during it's MoT would this be a failure?

Has Ford sorted the problems with the Powershift gearbox? An automatic used Focus estate ticks most of my boxes but I am worried that the Powershift could land me with some big bills?

Can I have your opinion on the three-cylinder turbo engine that Ford fit into its Focus range? I was told by a AA patrol man that these engines are good but not built to last. Would I be better off with...
Related models

Relaxed but still enjoyable to drive. Flexible 1.0-litre EcoBoost and 1.5-litre TDCi engines. Interior improved over old Focus. Useful safety and convenience technology.