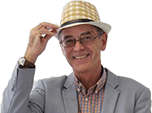 Are illegal number plates picked up by ANPR cameras?
I know that number plates that will not pass an MoT are illegal, but will they be picked up on ANPR cameras like the new automatic fine for driving in a lane with a red X. There are some that I've seen that have had the numbers turned around, a 3 turned round making an E.
Asked on by conman

Answered by
Dan Powell
Failure to display registration number plates correctly can result in a fine up to £1000 and (as you've rightly pointed out) an instant MoT failure. ANPR images are usually verified by hand if the number plate doesn't 100% match the vehicle that's listed on the DVLA database. One would hope that the ANPR operator would be able to work out if the owner has changed a 3 to an E...

Similar questions

I have come down this morning to find that the nuber plates on my car have been stolen. I assume they have been stolen by someone up to no good! Apart from reporting to the Police, is there anything else...

I have an old car in the shed that has not run for 20 years and would like to sell the number plate which has some value. How can I do this?

How do I find out the ownership and address details of a car with only a number plate to go on?