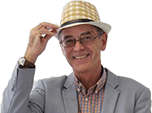 What can I do if a car parks on my drive?
If a car parks on my driveway, what rights do I have to get it removed?
Asked on by b annetts

Answered by
Georgia Petrie
This is a bit of a grey area. Your driveway is part of your property, so this is technically trespassing. However, the police can't make an arrest because it's a civil offence, not a criminal offence. The local authority generally deals with parking enforcement, rather than the police. But because your driveway is private property, the council have no authority to do anything if it isn't abandoned or dangerous. They only act if the car is on a public road, blocking a driveway entrance/exit. A lot of people often assume they should get the trespassing vehicle towed away, but if the car gets damaged, you could be liable to pay for repairs. You can only really get the car removed if it has no tax, no number plates (or any other signs of abandonment) or is leaking fluid - like petrol. A legal route can be taken, although this can be a long and costly process with no guarantee of success.
If you hire a solicitor, they can find out the legal owner of the vehicle and a judge would have to order a removal. But your first port of call should be to try to find who owns the car and resolve the issue. Alternatively, put up a fence or bollards to prevent this happening in the future. A lot of residential areas near schools, train stations and airports see this kind of behaviour because of the expense/lack of space of car parks. It's an irritating situation, but you should report it to the council and police anyway to see what they can do.
This is our complete guide to parking rights, including what I've already mentioned:
www.honestjohn.co.uk/news/legal-motoring-advice/20.../
Similar questions

A random car has parked on my property and the owner refuses to move it. I don't know if it's roadworthy, but it looks in decent condition. What are my options to remove it?

A car dealer is a resident in our cul-de-sac and regularly stores vehicles in the street. Currently, a taxed car has been parked on the street for more than four weeks. Another taxed vehicle has been parked...

I wonder if you could advise me please. On 17the October I delivered my daughter to our local Driving Theory Test centre and because she was very nervous I had to take her inside. I parked in the car park...