Honda HR-V (1999 - 2006)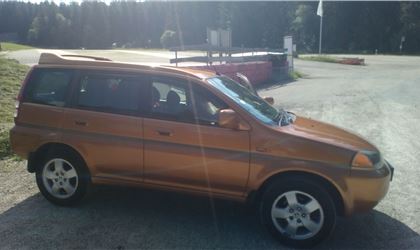 hrv 5dr awd
reviewed by Anonymous on 10 August 2019
5
Tax/Insurance/Warranty costs
5
Cost of maintenance and repairs
5
How you rate the manufacturer
Great car
Very happy with the purchase.
Reliable, simple and fun to drive.
Travel around Europe.
Mileage now 130000. Feels like 30000.
Oil change every 6000 miles.
And dual pump in 20000.
reviewed by HR Vey on 15 December 2012
reviewed by ianstone1 on 8 June 2012
Write your review
About this car
Just reviewed...