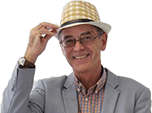 Most recently answered paintwork protection questions

I have put down a deposit on a used Toyota Yaris. There are small panels on the body above the wheels that look rusty or dirty around the edges. The dealer says they are protective add ons that can't be...

I bought a brand new Toyota Aygo on Thursday. This morning I noticed the paint work all the way along the bottom on both sides feels rough and looks a little bobbly. The line is perfectly straight so if...