Porsche 911 Carrera GTS (2010 - 2012)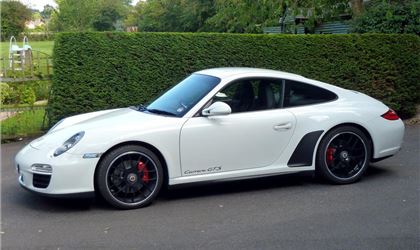 Carrera GTS Coupé
reviewed by John DVH on 10 October 2016
5
Tax/Insurance/Warranty costs
5
Cost of maintenance and repairs
5
Experience at the dealership
5
How you rate the manufacturer
Brilliant for daily drive and track use...
I've owned eight Porsches including four 911's. My previous 911 was a 2005 Carrera 997.1 C2S manual and that gave me great service with few problems, but this 997.2 GTS with PDK is the very best of all. Not a single problem in almost 6 years of ownership from new! The car looks great, performs great and serves as a reliable and intoxicating daily drive.

Sure, I make certain that it is serviced correctly at my OPC and, most importantly, that it is fully warmed up (including oil temp) before I use a heavy right foot! I think this is where many critical owners go wrong - they don't respect the car by applying a 'drive it like you stole it' attitude from the get-go!

Take care of the basics and these cars will reward you with thrilling and reliable performance...
Write your review
About this car
| | |
| --- | --- |
| Price | £78,370–£92,549 |
| Road Tax | L |
| MPG | 26.4–27.7 mpg |
| Real MPG | 88.7% |
Just reviewed...