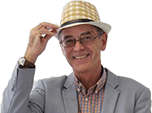 Mitsubishi Outlander PHEV (2014 on)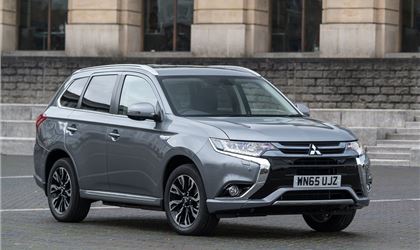 2.0 4hs Auto 5dr SUV
reviewed by Daniel Beynon on 2 January 2019
4
Tax/Insurance/Warranty costs
2
Cost of maintenance and repairs
1
Experience at the dealership
4
How you rate the manufacturer
Go in eyes-wide-open and it's a winner!
If you're buying this to go on long journeys then don't, stick with diesel. If you plan to do lots of trips within the range of the battery, drive carefully and embrace the technology then you'll really enjoy the experience. It's quiet, huge and calming. Then when you do a long trip, suck up a ~35mpg and accept it's the anomaly justifying why you didn't go pure EV.

I'm not eco-flexing, I bought the PHEV for the savings. Expect to do at most 20 miles on the battery in winter. I work the fuel economy running on EV alone as about 160mpg. The key to this is yes, it's a 12Kw battery but that isn't what you're spending in electricity each time you charge, I tested mine and it's 7.41Kw through a smart plug.

There is a "usable capacity" of more like 9Kw on a brand new battery, and then you can expect about 5% battery degradation each year. So on my 3 year old PHEV I spend 7.5Kw x 11p on the battery = 160mpg. All for a car that wasn't any more than it's equivalent diesel alternatives. It'll improve with the improved summer range, if you have solar panels and if you bake in the free car tax savings.

Be positive and enjoy the experience.
reviewed by Anonymous on 2 January 2019
reviewed by Anonymous on 2 September 2018
reviewed by Anonymous on 30 May 2018
reviewed by Bill Fryers on 29 May 2018
reviewed by YorkshireJumbo on 25 May 2018
reviewed by Les Unsworth on 4 November 2017
reviewed by Marcelle King on 11 October 2017
reviewed by Jeremy 123 on 16 April 2017
reviewed by James Stewart on 28 November 2016
reviewed by Carmel Dugan on 19 September 2016
reviewed by Phev-p1sh on 24 March 2016
reviewed by Jeremy 123 on 1 March 2016
reviewed by Jeremy 123 on 24 January 2015
reviewed by johnpurse on 2 January 2015
Write your review
About this car
| | |
| --- | --- |
| Price | £34,305–£46,100 |
| Road Tax | A |
| MPG | 148.6 mpg |
| Real MPG | 43.6% |
Just reviewed...