Lexus LS430 (2003 - 2007)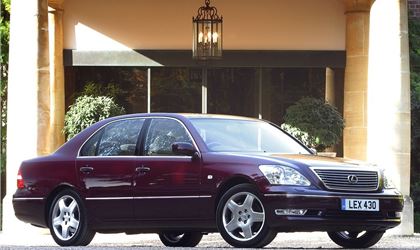 LS430
reviewed by Anonymous on 6 May 2021
3
Tax/Insurance/Warranty costs
3
Cost of maintenance and repairs
5
Experience at the dealership
5
How you rate the manufacturer
This car is superb.
I bought this car as a beater, and it certainly was just that. But I was so impressed by the smooth and near- silent performance, the lack of rattles and squeaks, the fact that all the comprehensive equipment still worked and worked well, that I invested in a major restoration. Six years later I'm still enjoying a beautifully made, finely engineered, and extremely luxurious car. The gold paint and cream leather bring admiring looks and comments to add to the pleasure of ownership, and I'll keep her going until we're all forced into electric cars!
reviewed by Anonymous on 10 February 2019
reviewed by jetdave on 24 September 2012
Write your review
About this car
Just reviewed...