Lexus RX (2015 on)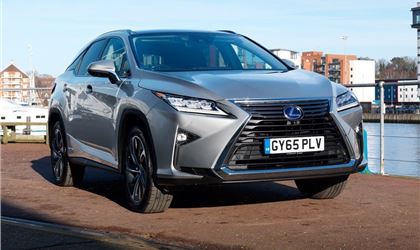 luxury
reviewed by Nigel Follows on 10 November 2020
4
Tax/Insurance/Warranty costs
4
Cost of maintenance and repairs
5
Experience at the dealership
5
How you rate the manufacturer
Beautifully built and well made , extremely comfortable , super reliable and relatively fuel efficient - 36mpg
This is our first Lexus but having has recently a number of Japanese cars we have all found them to be extremely reliable , well made with good dealer service we wanted to go for something this time a bit more premium . We have had the RX ( bought approved used ) for 4 months and it has been brilliant , it may not be the best driving large SUV but that is more than compensated for by the overall feeling of fantastic quality , reliability and comfort . It is a lovely place to be to get from A to B , quiet and serene . True , the CVT is a little odd but easy to get used too and the infotainment could be better but again only takes a bit of getting used to . Its no good having great infotainment in a car if it sits in the dealership or on your drive waiting for problems to be sorted out . We also comfortably average 36mpg . Servicing costs are reasonable too . Currently we would not hesitate in having another Lexus .
reviewed by Anonymous on 25 August 2020
reviewed by Anonymous on 24 August 2019
Write your review
About this car
| | |
| --- | --- |
| Price | £41,940–£59,690 |
| Road Tax | Alternative fuel, C–J |
| MPG | 34.9–54.3 mpg |
| Real MPG | 65.1% |
Just reviewed...