Lexus GS (2012 - 2018)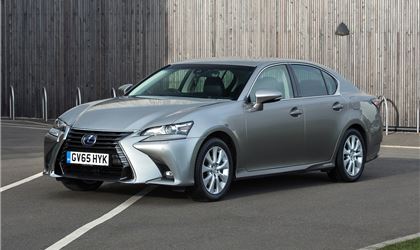 GS 300h Luxury ML
reviewed by SUR on 3 August 2018
4
Tax/Insurance/Warranty costs
4
Cost of maintenance and repairs
5
Experience at the dealership
5
How you rate the manufacturer
Pure Discrete Class
My 4th Lexus GS in a row, says it all.

Not exciting BUT superb build quality, understated luxury, exquisite interior quality with abundant soft leather and wood where others use cheap silver and artificial materials. Quality stands up to S class, better than new 7.

Wider track gives best ride quality this side of a S class/7/LS, if you want ultimate ride then go for those bigger cars but trade off is they lose nice road feel of GS. Very fuel efficient, excellent steering feel, tightens on Sport mode, very quiet and refined, cool to use use EV stealth mode at night. Relatively rare, not following the harsh, vibrating diesel herd and so much the better for it!

CVT great for serene, smooth progress in town, obviously not as sporty as previous 8 speed GS460 V8 but you get double the economy. Lexus dealers and service very personal, on a different level to the Germans who can never be bothered to source a decent petrol model as too much hard work when they sell noisy diesel tractors all day long. BMW usually better handling/driver's car, but otherwise this wins the luxury and quality crown against all comers. If you are an audiophile, you must buy with the superb Mark Levinson 17 speaker system, a real treat on long journeys with the right source.
reviewed by Anonymous on 12 May 2018
reviewed by James Nelson on 16 March 2017
reviewed by Rob 64 on 20 June 2016
reviewed by Anonymous on 23 March 2015
Write your review
About this car
| | |
| --- | --- |
| Price | £32,995–£73,375 |
| Road Tax | Alternative fuel, B–M |
| MPG | 31.7–64.2 mpg |
| Real MPG | 80.0% |
Just reviewed...