Volvo launches new GTDi petrol engines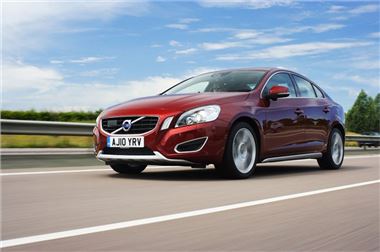 Volvo is set to introduce two new four-cylinder 1.6-litre petrol engines - badged T3 and T4 - with GTDi (Gasoline Turbocharged Direct Injection) technology by the end of the year. Available in the new Volvo S60 and forthcoming Volvo V60 both come with DRIVe fuel-saving technology as standard and promise strong performance with low fuel consumption.
The 1.6 GTDi T3 delivers 150bhp while the T4 offers 180bhp and although Volvo has yet to reveal exact fuel economy and CO2 emissions figures, the T3 is expected to emit less than 120g/km of CO2. "Small, high-performance GTDi engines are a part of our bid to get more energy out of smaller engines," said Magnus Jonsson, Senior Vice President Product Development at Volvo Cars.
Both look impressive on paper. The 180bhp T4 engine delivers maximum torque of 240Nm from just 1600rpm all the way up to 5000rpm. An automatic on-demand overboost function provides an extra 30Nm of torque which results in excellent pulling power across the entire rev range. The torque curve is relatively gentle, providing a comfortable driving experience. The 150bhp T3 version offers 240Nm of torque.
The 1.6 GTDi T3 and T4 engines are available with a six speed manual gearbox, while Volvo's automatic six-speed Powershift transmission is an option on the T4. As part of the fuel-saving DRIVe technology, the manual version comes with a start/stop function that shuts off the engine when the car is standing still and the driver releases the clutch and puts the gear lever into neutral. As soon as the driver presses the clutch again the engine restarts. The Powershift version has a system that disengages the gear if the driver releases the accelerator when the car is rolling. This creates less rolling resistance and improves fuel consumption.
Volvo says the six-speed twin-clutch Powershift transmission combines the manual gearbox's efficiency and driving dynamics with the automatic transmission's smoothness and convenience. The clutch operation is coordinated so that there is loss of torque during gearchanges and the result, so Volvo say, is the same comfort and seamless drive as a conventional automatic transmission, combined with the performance of a manual gearbox.
Engine specifications 1.6 GTDi T3:
| | |
| --- | --- |
| Engine type | 4-cylinder petrol turbo |
| Displacement | 1595 cm3 |
| Bore | 79.0 mm |
| Stroke | 81.4 mm |
| Compression ratio | 10.0:1 |
| Valves per cylinder | 4 |
| Camshafts | DOHC |
| Max power output | 110 kW (150 PS) |
| Max torque | 240 Nm |
| Emissions | Euro 5 |
Engine specifications 1.6 GTDi T4:
| | |
| --- | --- |
| Engine type | 4-cylinder petrol turbo |
| Displacement | 1595 cm3 |
| Bore | 79.0 mm |
| Stroke | 81.4 mm |
| Compression ratio | 10.0:1 |
| Valves per cylinder | 4 |
| Camshafts | DOHC |
| Max power output | 132 kW (180 PS) / 5500 rpm |
| Max torque | 240 Nm / 1600-5000 rpm, 270 Nm for brief overboost |
| Emissions | Euro 5 |
Comments