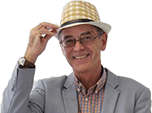 We only do trips of 10 miles at a time - should we avoid buying a diesel car?
Our 2004 Jeep Grand Cherokee is tired and we fancy a Mercedes-Benz ML-Class 3.0. We're wary of diesels because we only do trips of about 10 miles. Should we be wary? If so, what's a good petrol alternative?
Asked on by Dave Gittins

Answered by
Honest John
Yes, an ML-Class diesel would be plain daft for that type of use. And, of course, isn't EU6. Because before the demonisation of diesel and before EU6, diesels made more sense than petrols for big SUVs because they made the fuel costs affordable, that's why almost all of them were diesel. The tide is only just turning and manufacturers are only just starting to install petrol engines and petrol hybrid drivetrains in SUVs. Your best bet is probably a RAV4 hybrid, an RX450h or an Outlander PHEV.