Nissan X-Trail (2001 - 2007)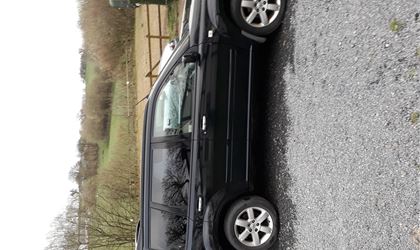 2.2 dCi Columbia 4x4
reviewed by Dragon 999 on 9 April 2021
5
Tax/Insurance/Warranty costs
5
Cost of maintenance and repairs
5
How you rate the manufacturer
Definitely one of the best cars I ever had, this has everything
My heart was set on a Landrover Freelander until I did a lot of research into them, ok all cars can go wrong and when it's what you want you tend to look through them rose tinted glasses. The deciding factor was the height and difficulty my wife had getting in and out so they were out, and how glad I am now too.
I was looking at Nissan for a long time, the engine is very good and so is the body work and finish, all much superior to the over rated Freelander. I seen mine advertised buy a lovely couple in mid wales, it was the ladies car and well looked after and serviced regular. Everything about this car I love, cd player, sat nav, air con, electric mirrors and sun roof oh how I could go on but by now you sort of know I love this car. My last car was a new Citroen grand Picasso with bluetooth and everything digital, I hated the no feel touch buttons, call me old fashion but I like a button to press and a knob to turn, head light you switch on manually and know they are on. This X-Trail does all I could ever ask, there is no reason it shouldnt last me until I am too old to drive and just prey the i****s out there that think they can drive but obviously need to go back to school, sorry loosing my thread now..... Yes I prey they miss my x-trail and let her grow old gracefully without any bangs bumps & scrapes. Fantastic car I cant praise it enough.
reviewed by Anonymous on 14 May 2019
reviewed by Anonymous on 30 January 2019
reviewed by Anonymous on 3 September 2017
reviewed by ED731PDH on 29 March 2015
reviewed by itdave on 7 August 2014
reviewed by Falkirk Bairn on 28 October 2012
reviewed by xtrailturton on 15 June 2012
reviewed by Chrisdy on 16 September 2011
reviewed by harry carlisle on 29 June 2010
Write your review
About this car
| | |
| --- | --- |
| Price | £16,995–£23,395 |
| Road Tax | K–L |
| MPG | 30.1–37.7 mpg |
| Real MPG | 95.0% |
Just reviewed...