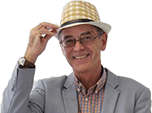 I had an accident in a work vehicle - do I need to notify the insurer of my own vehicle?
A few weeks ago I had a accident in a lorry I drive for work. I drove into a ditch, and no other vehicles were involved. My company claimed off their insurance to get the lorry repaired, which was roughly £3500. Do I need to disclose this to my own insurance company and would I loose my NCD? My insurance company hasn't had to pay out for a claim, so I don't know if I need to notify them.
Asked on by 013richardp

Answered by
Tim Kelly
The Road Traffic Act and mandatory insurance are there to protect innocent third parties, so you must notify your insurer if you suspect a claim may be made against you. As you were not in your vehicle or driving on your policy, but on the company's policy with no third party claim, then technically they do not need to know.The flipside of this is that insurers still need to assess your risk of potential claims, and need to be made aware of any incidents. You would not lose your No Claims by notifying them though because you are not claiming. My personal opinion is to always make them aware, never give them an opportunity to not cover or payout in the future.